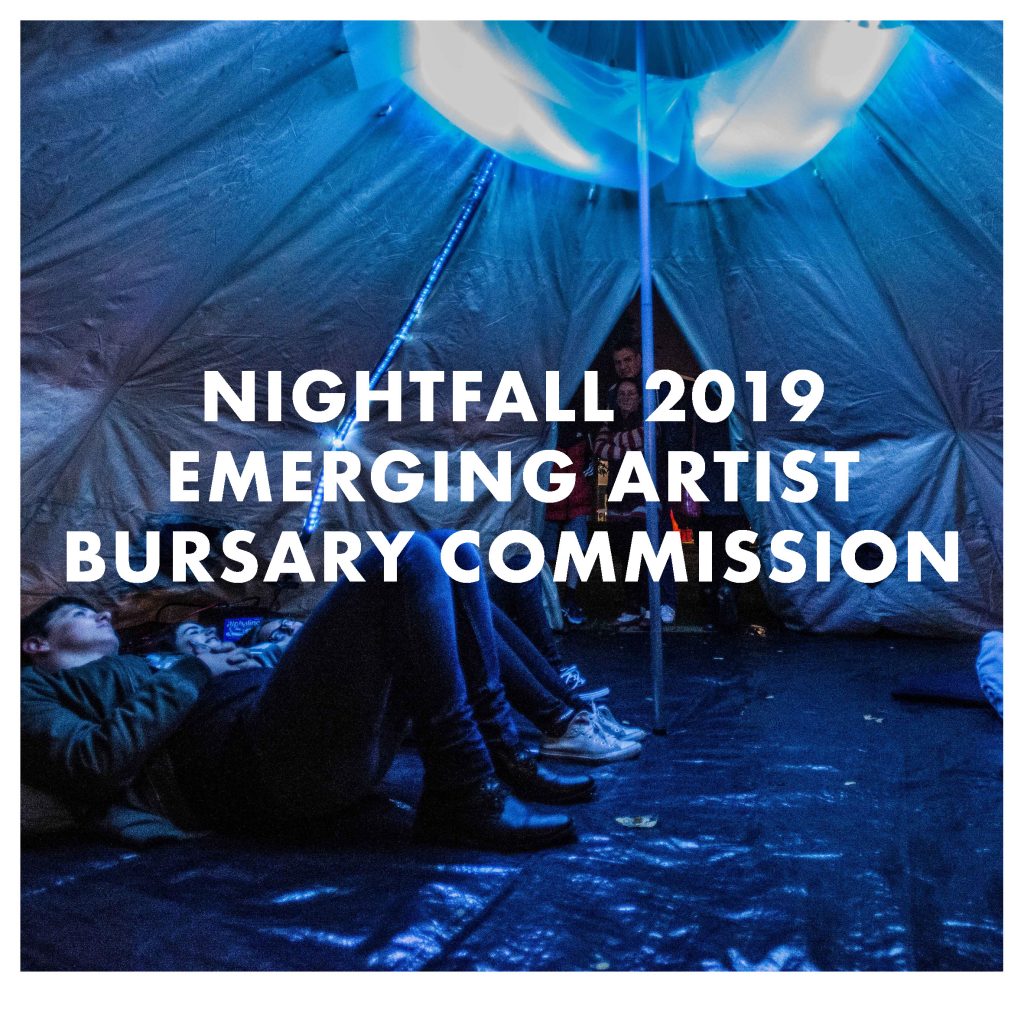 Stellar Projects, in partnership with Navigator North, are offering Tees Valley / County Durham based emerging artists the opportunity to develop their practice to create new site specific light-based works, with tailored support and mentoring. The resulting site specific installations will be showcased as part of Nightfall 2019.
This opportunity is available for artists from Tees Valley and County Durham who have not previously been commissioned to produce light-based site specific works, but who are interested in developing this aspect of their creative practice. Proposals should respond to the theme of moon inspired folklore. Successful applicants will benefit from a bursary which will include professional development sessions, individual mentoring, workspace and technical support.
Bursary Commission Call Out Event
Wed 18th September 10.30am – 12.30. Preston Park Museum
Meet Navigator North and Stellar Projects to find out more about the bursary commission, be inspired, take a tour of the site and ask any questions to prepare for your application. If you would like to book a place, please email opportunities@navigatornorth.com
To apply visit www.nightfallfestival.co.uk/commission and download an application pack.
Completed application forms should be emailed to opportunities@navigatornorth.com
Application Deadline 5pm 1 October 2019