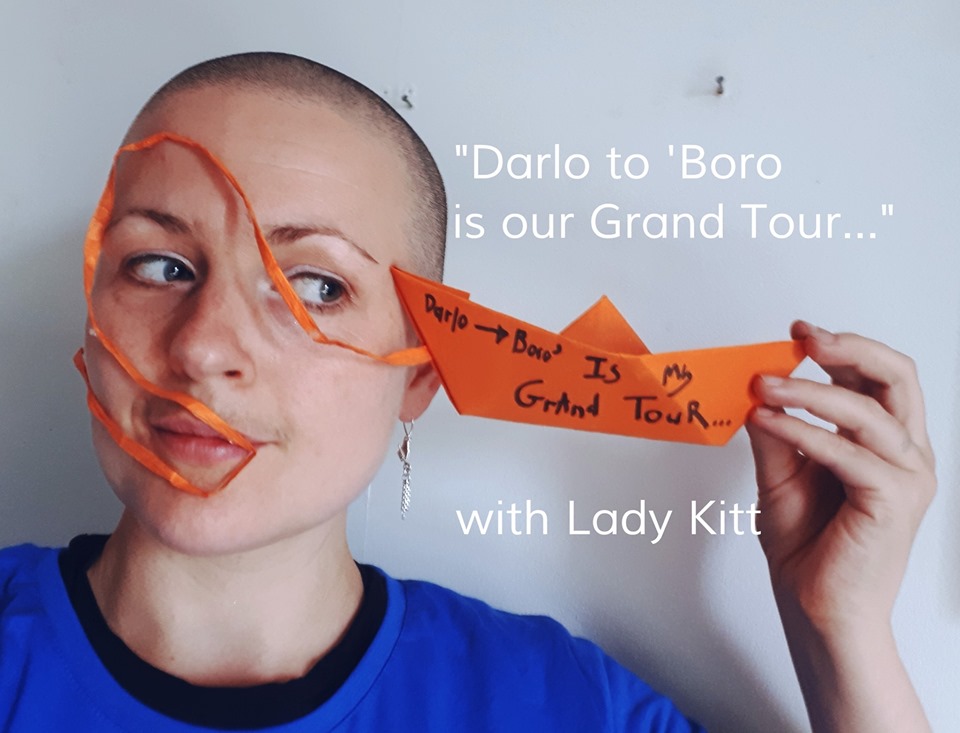 CoJoin Lady Kitt on Thursday, 19th, September to hear all about their time as an artist in residence at the Crown Street Gallery in Darlington. Lady Kitt has been busy working away at the Crown Street Gallery for the last few weeks and is now heading to Middlesbrough to share the love!!
So what have they been up to in Darlington?
In short, A LOT!!!
– A manifesto of manners – how to treat public spaces and the people in them.
– A series of 3D wearable paper sculptures celebrating the town and its people.
– A "book" made specifically for the Darlo archives containing a fold out, interactive, 3D, ever changing/ endlessly changeable map.
– Drag based, interactive street theatre in a large origami boat.
This event is a chance for people to chat to Lady Kitt see some of the work they have created alongside the people of Darlington, make some work yourself (no pressure!) and also ask the very important question…..
Where is Fred*???
*The stuffed polar bear lent by Darlington council to an unnamed museum in Middlesbrough during the 1990s and never seen since …
_______________________________
Tea, Coffee & Snacks provided.
Location:
The Auxiliary
31 Station Street
Middlesbrough
TS1 1SR
Time:
1pm – 3pm , drop in
Free Admission
All ages