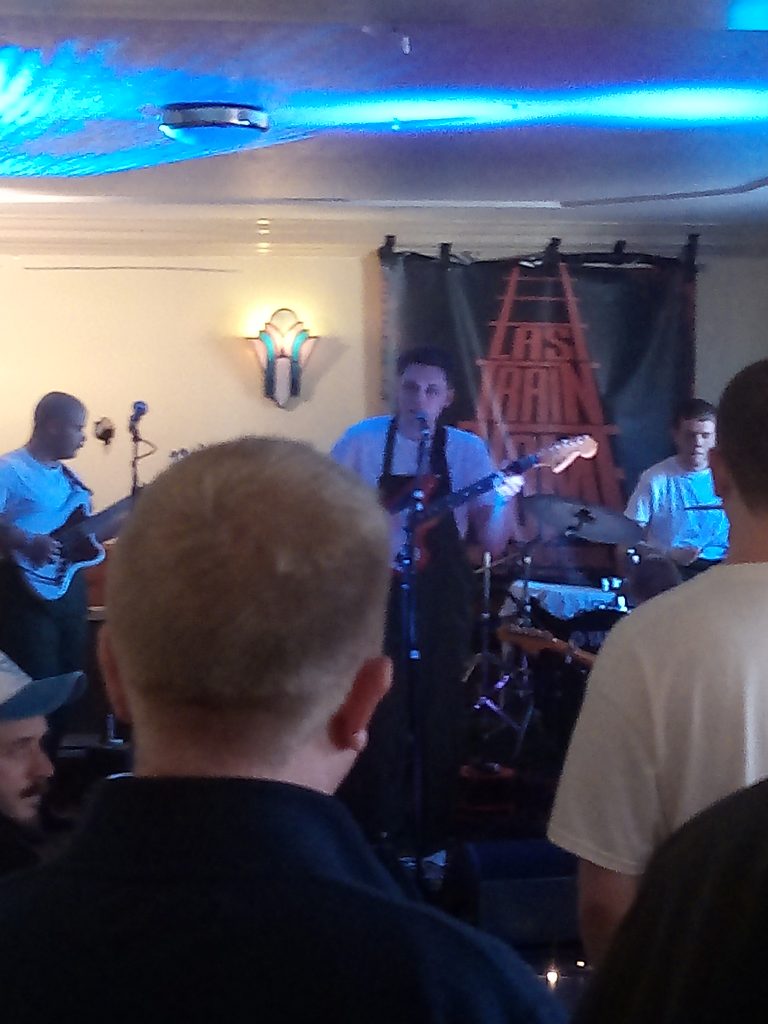 As working daytime Saturday 7th September 2019 I missed some of the music, but caught my first live music of this festival at Hogan's Bar just after 5pm, and was amply entertained by a fabulous and wonderfully diverse programme of music and comedy at various stages for the next five hours.
Given there were so many stages and over 50 artists, and as a music fan, I guess on law of averages I'd find something to my taste.  However its testament to Tracks and those involved in curating this festival programme that all the music and comedy I heard and saw made me happy I'd purchased my £15 ticket (great value in my opinion), made me think, listen, feel, smile and uplifted me beyond the everyday self in the that way that festivals can.
With The Forum music stage (curated by Tracks), The Hullabaloo (curated by Noisy Daughters), St John's Church (curated by Tracks), Hullabaloo Café (curated by Legitimate Anarchy, Hogan's Bar (curated by Narc Magazine  and the Forum (Room 1) curated by Hilarity Bites its no surprise the programme was so fabulous. 
Since I didn't take a note of every band or artists name I saw, my ongoing journey throught the festival is pictured below (apologies for quality of photographs!!!!), in more or less chronological order. It was great to see friends (and devotees of the current music and comedy scenes) making their own journeys through Last Train Home Festival 2019.   It was delightful to be able to travel on foot and see and hear so many artists with original songs and jokes and to be able to see so much colour, and sense so much energy and positivity. 
A big THANK YOU to those volunteering their time to support Last Train Home 2019 re ticket sales and to all involved at the host venues for welcome, technical expertise and hospitality, and to Tracks for bringing this all together in Darlington with their customary energy, drive, intent, expertise and humour, and also for creating some fantastic and user friendly print to guide me through a full programme.