Creative Darlington was delighted to back the first Hark! The Sound of Stories event on 22 November 2019, which was held in Darlington Library, and presented a scintillating combination of live music and readings. There was a really appreciative audience and brilliant performances from artists, bands and readings from authors, a really special vibe.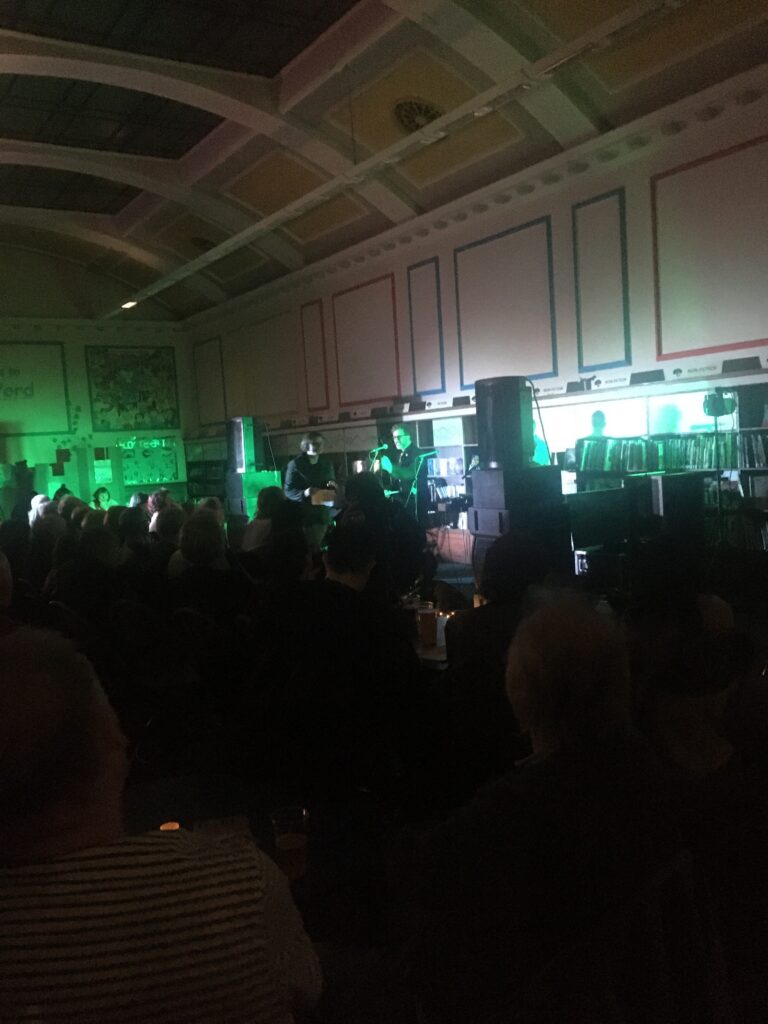 Hark! was conceived by Tracks and in 2020 and we offered them support to develop the Hark! online programme, parts of which can be viewed here on either Facebook or Youtube. Whilst the first event was less than a year ago, so much has changed since then with the pandemic, but the creativity and can do/want to do/must do (I'm not sure which, you'd have to ask them, but glad they did) spirit of Tracks has ensured the creative wagon rolled on. Faced by the challenges of organizing activity safely this year Tracks embraced technology whilst applying their expected programming pizzazz and working through networks to bring together a brilliant bill for the Hark! The Sound Of Stories (Help The Witch) event, which offered a wonderful platform for regional and art form cross collaboration.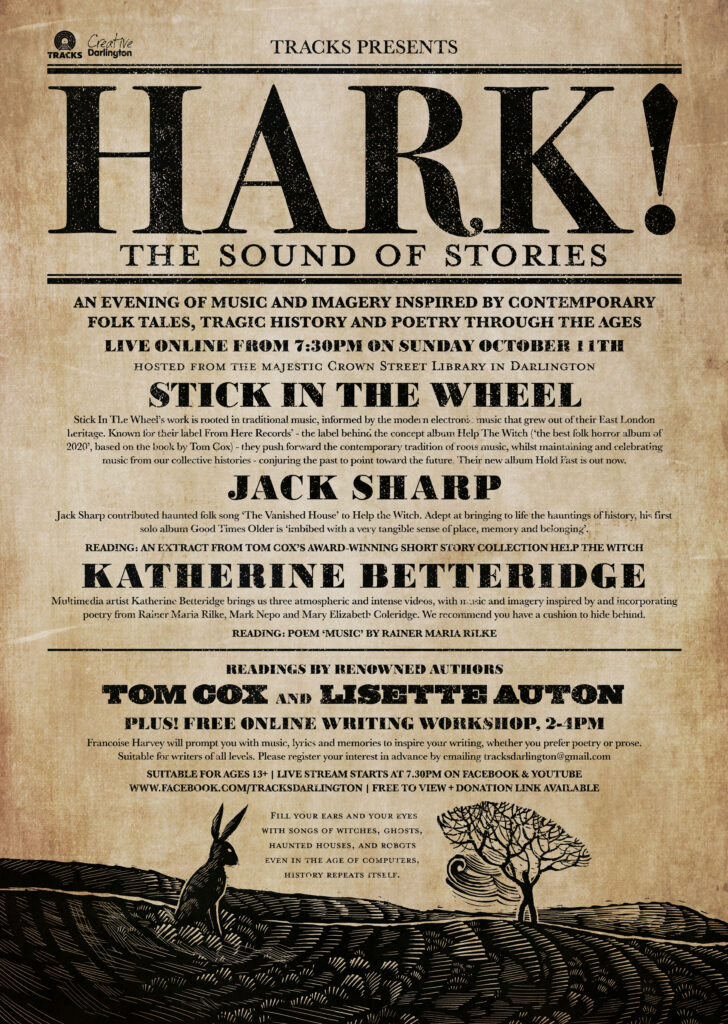 The event was first available on the evening of Sunday 11 October 2020, and followed an online writing workshop that afternoon, which was wonderfully well received by eight participants. Artists performed in the second Hark! remotely from London, Bedford, North Wales, Devon and Darlington.
Audiences and participants were able to engage with an event born in Darlington from far afield and in significant numbers, with 835 video views and lots of positive comments of the film to date.
Thanks to Tracks and all the artists involved, it appears it takes an awful lot to derail their creative spirit. I'm looking forward to the next chapter!