About Grand Constructions
Grand Constructions is a participatory arts project that will use arts, making and design to explore the architectural and industrial heritage of the North East of England. The project is a collaboration between designer maker Caroline Collinge and architect Edmond Salter of Cabinet of Curiosity Studio and has been commissioned by Creative Darlington as part of our New in Town programme to support original creative projects informed by place and local heritage.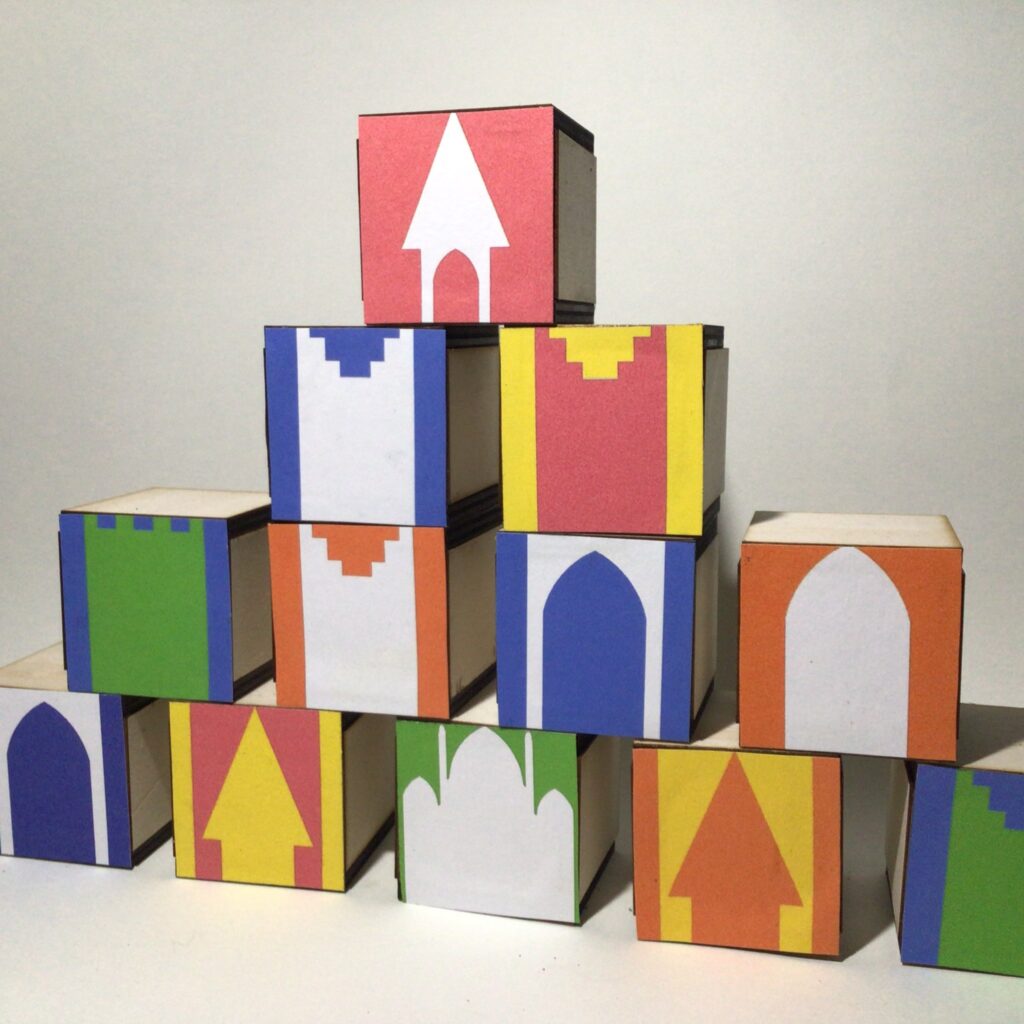 Grand Constructions aims to invite children aged 6-11 years to start thinking about their surroundings and the built environment. The project will involve children and families in creating paper architecture through engagement activities accessible in person and virtually. Engagement activities will include: a virtual design studio featuring talks, downloadable resources, workshops and live demonstrations; outreach workshops in the community; and a pop-up exhibition of paper architecture in Darlington town Centre. The project will begin in March 2021 and will run until November 2021.
Funding and support in kind for the Grand Constructions project has been provided by Arts Council England, Creative Darlington and Head of Steam Darlington Railway Museum.

Cabinet of Curiosity Studio last worked here in 2019 at a community event in Red Hall and in Darlington Market, and delivering one of the Viewpoints suite of new works commissioned by the fantastic Festival of Thrift. Viewpoints featured temporary sculptures, installations and artworks about clean air that were displayed across the Tees Valley.
Cabinet of Curiosity Studio created an installation called Green House that was inspired by Victorian garden architecture and Japanese design. The installation combined contemporary fabrication techniques with Japanese crafts and contained a living environment of house plants that possess air cleaning properties.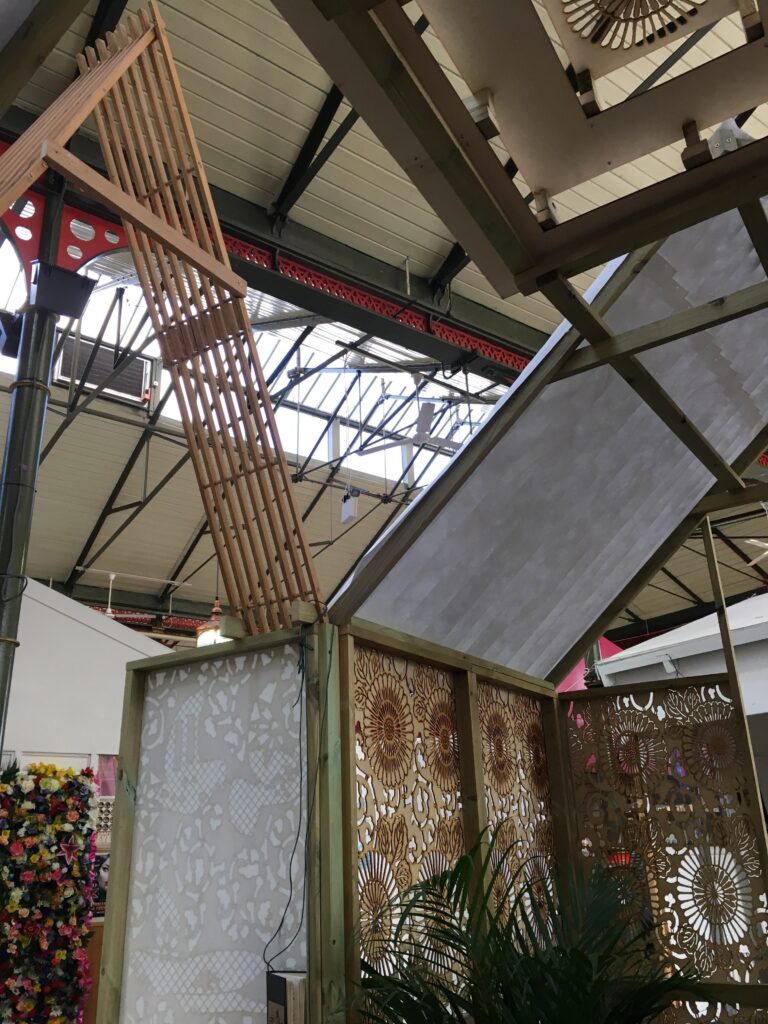 About Cabinet of Curiosity Studio
Cabinet of Curiosity Studio was founded in 2010 by costume and theatre designer Caroline Collinge and architect Edmond Salter. The studio brings expertise in the paper arts and crafts to make installations, exhibitions, costumes and illustrations for commission. Their striking paper-based artwork has been shown across the UK and internationally in a variety of settings that include museums, theatres, libraries, heritage sites, outdoor festivals, arts venues and public spaces.