HARK! is traditionally a celebration of music inspired by literature – and Tracks think no holiday embodies that concept like Christmas. HARK! The Sound of Christmas is hosted by Fran Harvey, and features beautiful live music performed by a variety of regional and national artists, readings from ​A Christmas Carol ​ and festive poems, and specially commissioned work from regional artists. This programme has been backed by Darlington Borough Council and Creative Darlington.
The streaming event is accompanied by a 'gig in a box' featuring a programme with original linocut artwork from Darlington artist The Littlest Falcon and lyrics so audience members can sing along, as well as a mince pie or piece of Christmas cake, and a few other goodies. The Gig in a Box is free to all, subject to availability. Tracks will create and deliver these boxes to audience members, as well as have some stock available for collection from the library. They are also reaching out to organisations such as Food For Thought to distribute some of the boxes to the elderly, socially isolated and people on lower incomes.
Hark! The Sound of Christmas will include performances from…
The Bookshop Band​ is internationally renowned folk duo Ben Please and Beth Porter. Based out of Mr B's Bookshop in Bath, the Bookshop Band writes and performs enchanting music inspired by books by hundreds of authors from Shakespeare to Philip Pullman. They have released 13 studio albums featuring many of the authors they have worked with, and are usually found performing in bookshops. For HARK! they will be performing a specially selected set of songs based on festive and wintery tales, as well as a couple of Christmas classics.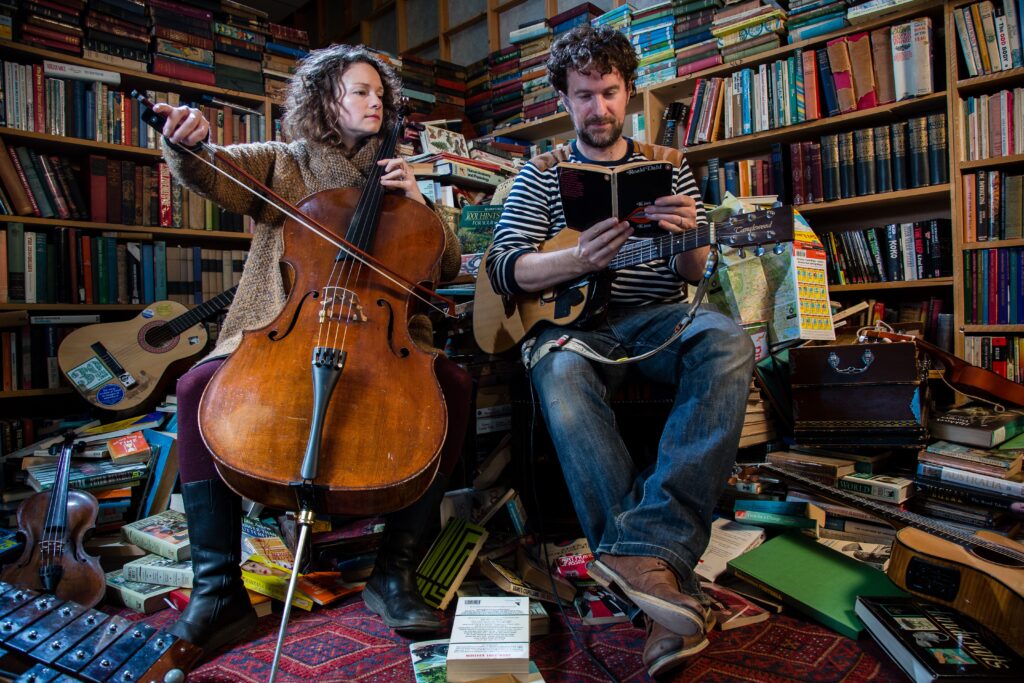 Benjamin Amos​, of North Eastern super-band Nel Unlit, graces us with tunes from his latest solo album, Christmas folk feast ​Joy. Ben performs three beautifully arranged Christmas songs, filmed in some very special locations.
Songstress ​Oui Bee​ returns exclusively for HARK!. After a hiatus, local singer-songwriter Oui Bee is bringing her hauntingly beautiful vocals back to celebrate Christmas.
The evening also includes specially commissioned work from local writer performance artist Lisette Auton, animation from artist Andrew McAdam, as well as readings of festive poems and ​A Christmas Carol.
Sarah Wilson of Tracks Darlington says: 'It's great to have been given this opportunity to create something really magical and original for this special time of year, especially with 2020 having been such a tricky time for people. It's great to have the opportunity to work with local artists to create something for everyone to enjoy.'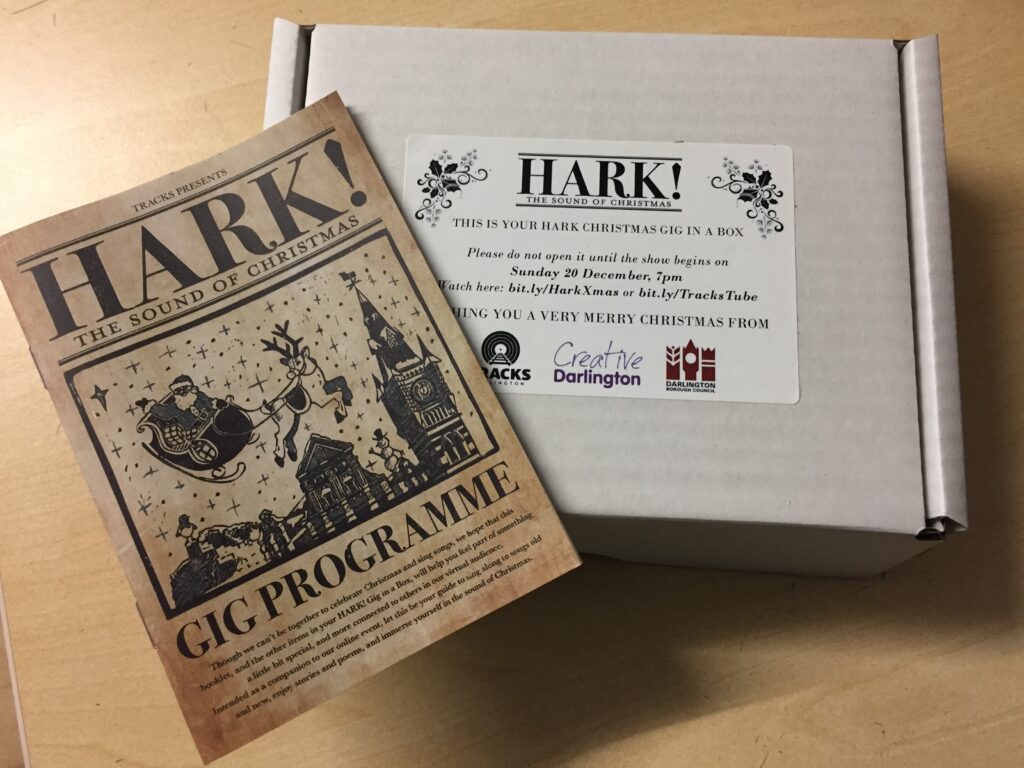 So here's an invitation to enjoy Hark! The Sound of Christmas beaming directly into your home via the magic of the internet, and hosted from the majestic Crown Street Library.
Tracks advise the event is suitable for ages 13+. The live stream starts at 7pm on Sunday 20 December and is free to view, with a donation link available.