Some time ago Creative Darlington selected five artist's work to display to brighten the day of those visiting or passing alongside Darlington Library through a Crown Street Call Out.
On my way into work earlier this year I noticed one of banners we created as a result, using Stuart Langley's brilliant image, Neon and Glass, 2018, had gone AWOL. There was no evidence of malicious damage and no cable ties lying around, a mystery.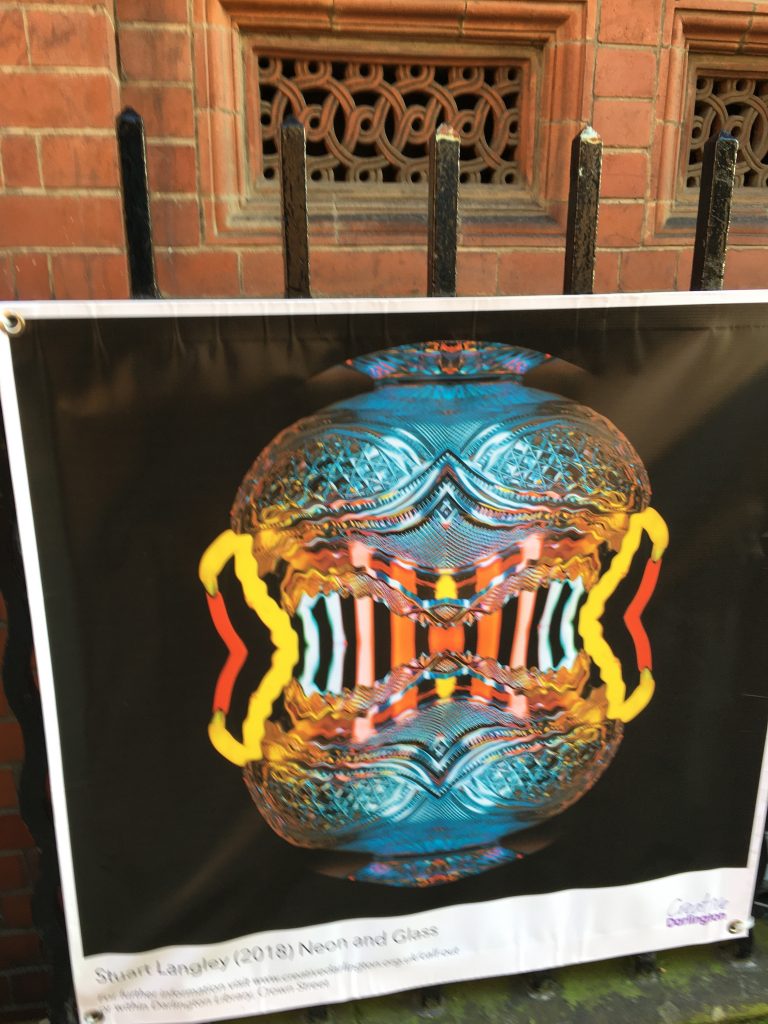 We hope these images have added colour and creativity to peoples pavement promenades and have consequently replaced the banner.
We plan to promote another Crown Street Call out shortly, and aim to share the work of fantastic artists with people out and about in Darlington.