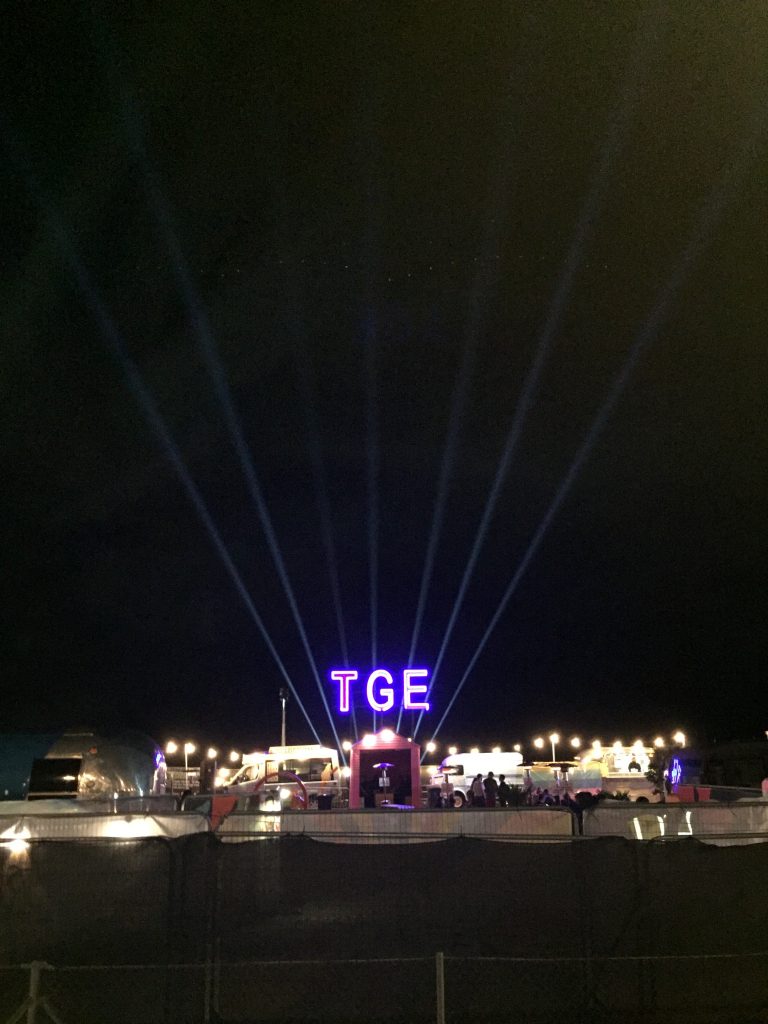 I was very honoured for Tracks to have been selected to attend Brighton's The Great Escape Festival as a participant of their brand new TGE Elevate scheme, an Arts Council funded project to help the music leaders of the future access the conference and festival. Without the support of Creative Darlington, even with the free delegates pass, I would not have been able to attend due to cost of travel and accommodation.
The Great Escape Festival is classed as 'the' music industries festival. It showcases hundreds of upcoming bands and artists who are seen as the innovative stars of the future live music scene. During the day conferences, Q and A's and networking on a wide variety of topics take place across Brighton.
It was great to be part of the Elevate scheme as it put me together with promoters, musicians and venues from across the UK who are all facing the similar barriers that Tracks do. We shared a lot of common ground and it was reassuring to feel that we're all in the same boat and get tips from each other. Our mentors from The Great Escape made us very welcome with an opening night dinner and launch party on the (slightly chilly) beach, plus we had daily debriefs with Q and A's with invited speakers exclusively for us.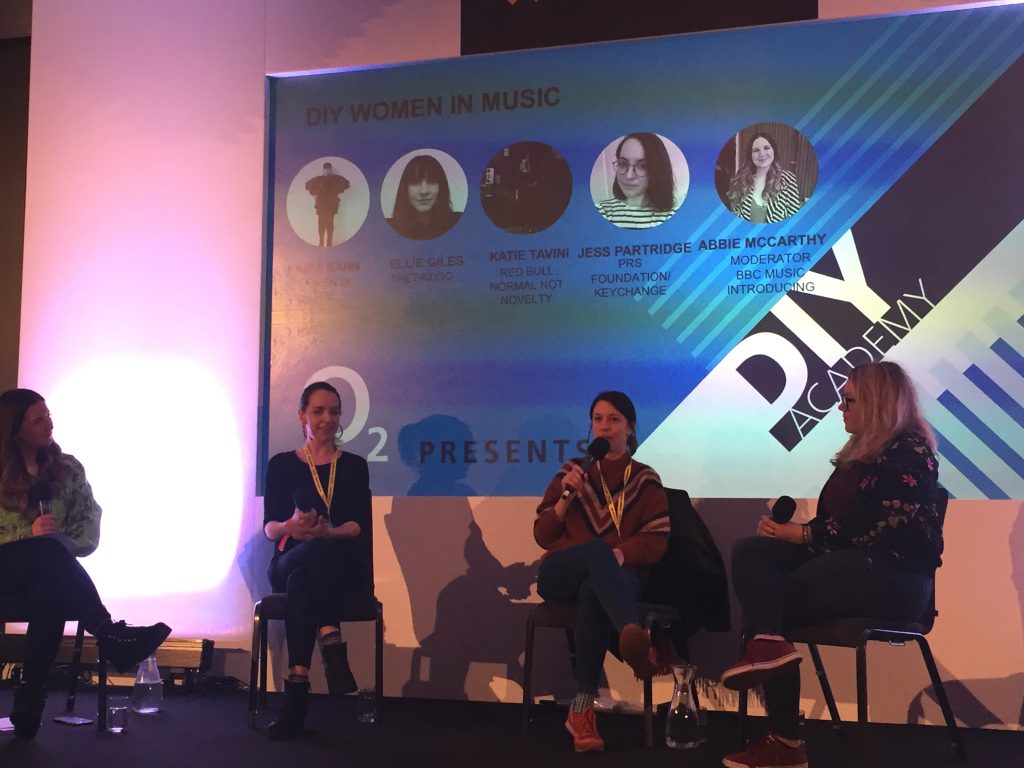 I found it refreshing and exciting to meet more women working in grassroots music, here in the North East, we are a bit of a rare occurrence. I attended the Association of Independent Music's Women In Music Breakfast, a presentation on PRS's scheme "Keychange" that support's female musicians and went to a panel discussion called "DIY Women In Music" featuring speakers from She Said So, PRS, Red Bull's Normal Not Novelty and Women In Live Music organisations.
I attended an excellent presentation by "Attitude Is Everything' called "Breaking Into Normal Land" who Tracks spoke to last year ahead of Last Train Home Festival to see how we could make our festival more inclusive. They had a panel of disabled musicians talking about their experiences and how promoters and venues can help to make their experience more positive for the performers and for any audience members with disabilities.
The BBC Introducing presentation was really positive, we have worked with BBC Introducing at BBC Tees for a while now, but it was great to have an opportunity to speak to Radio 1's Huw Stephens about the North East music scene and to give him a copy of our Noisy Daughters album which features female artists from Darlington and the surrounding area.
After the conferences were finished for the day and we had attended our Elevate debrief, it was time to go and experience some excellent live music. The venues varied massively in size and style from little back rooms of pubs, to underground caverns and even a tent on the beach.
Band hi-lights for me were South London alt-punks "Shame", the poptastic "Self Esteem" and Austria/Bristol's feminist punks "Petrol Girls".
I hadn't realised how few bands I would get to see due to the majority of my days being spent in conference. However I made great new connections, discovered a whole host of organisations I wasn't aware of, expanded my knowledge of the independent music scene and various funding pots and spread the word of music from the North East. At times I felt a bit like an alien, 80% of people I spoke to had never heard of Darlington and several people remarked that they "loved my accent". I definitely felt an affinity with any fellow northerners I came across. It is my hope to bring to Darlington some of the musicians I met at The Great Escape to perform at our Last Train Home Festival on Saturday 7th September and to use my new found knowledge and connections to further develop the work that Tracks does in Darlington.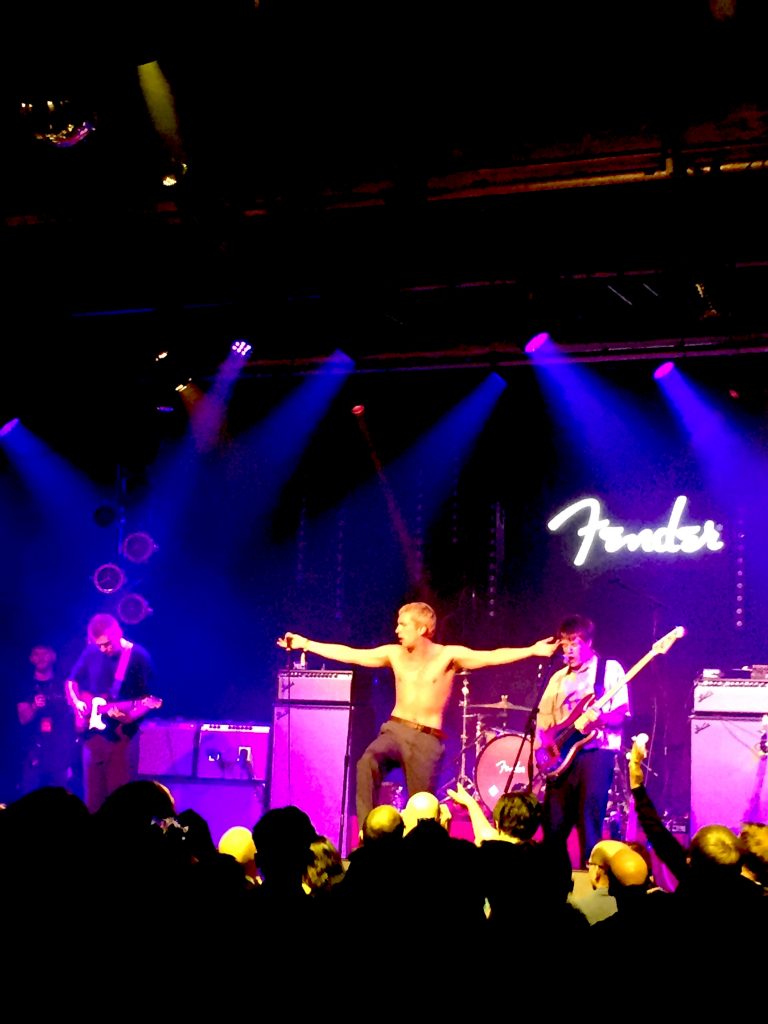 Creative Darlington was delighted to support Tracks engagement with The Great Escape Elevate scheme in May 2019.  Sarah Wilson from Tracks attended The Great Escape Festival For New Music in Brighton, her thoughts above. We're looking forward to future fantastic Tracks activity particularly the Last Train Home music and comedy festival on Saturday 7 September 2019.