Jo Lathwood will be in the field at the Head of Steam railway museum on Saturday 11th September 12 noon – 2pm to give a live Lava Pour performance demonstrating the recreation of molten rock, forming into a variety of shapes and sizes through heat. The performance will be an incredible storytelling experience for all the family – get a taster of the incredible performance at https://www.youtube.com/watch?v=LfsZBpLNYCo&ab_channel=NTMidlands.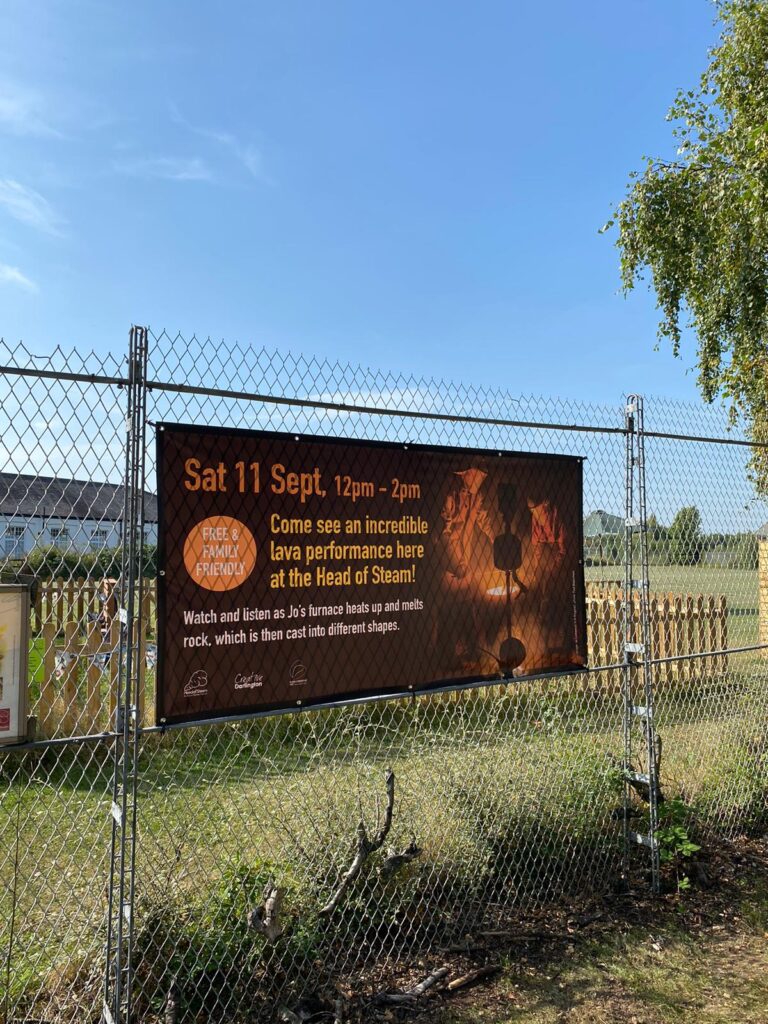 Want to try out a Sonic-bike? Developed by the Bicrophonic Research Institute (BRI), Sonic-bikes are fitted with sensors designed to detect air pollution levels and play sounds and music in response, forming a unique outdoor listening experience for the cyclist. The higher the air pollution levels, the more intense the sounds and music, allowing for you to get a completely unique experience every day you take a ride, depending on the air that day!  Take a look for yourself on their website: https://sonicbikes.net/.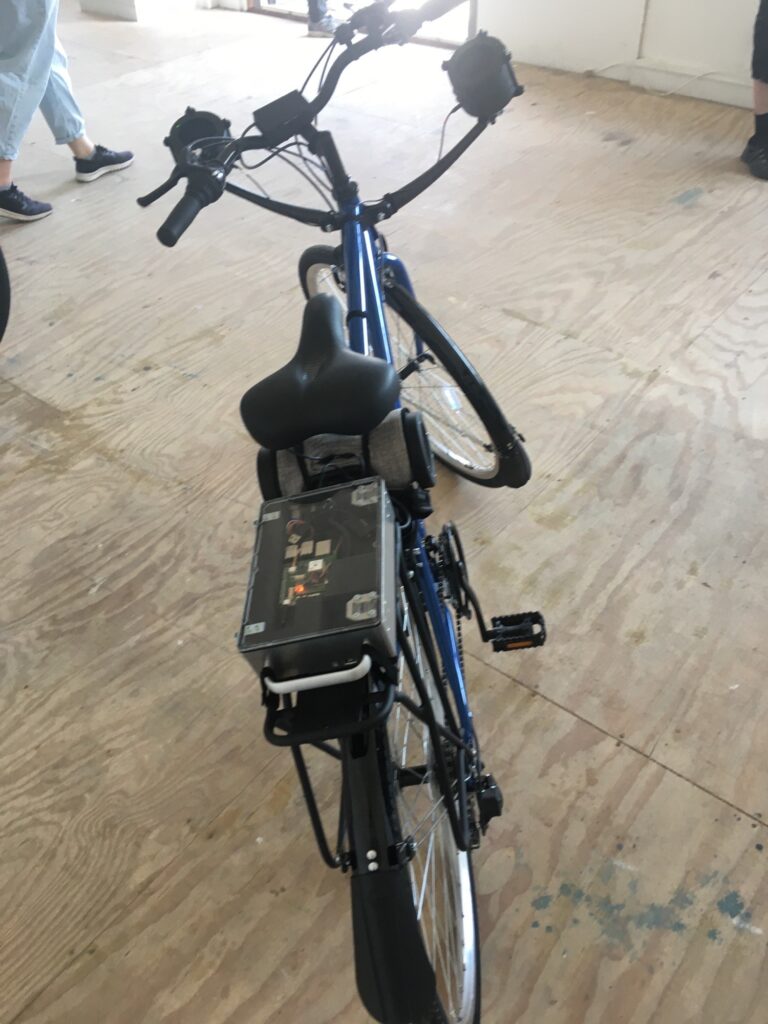 I hadn't been on a bicycle in decades before getting on a Sonic-bike earlier this year, but was glad I had a go. Sonic-bikes will be with at the Head of Steam railway museum every day the museum's open between Saturday 11th September and Friday 17th September 2021.  Please note, in order to use the bikes, Middlesbrough Art Weekender ask that you are over 16 and that a form of ID is provided.