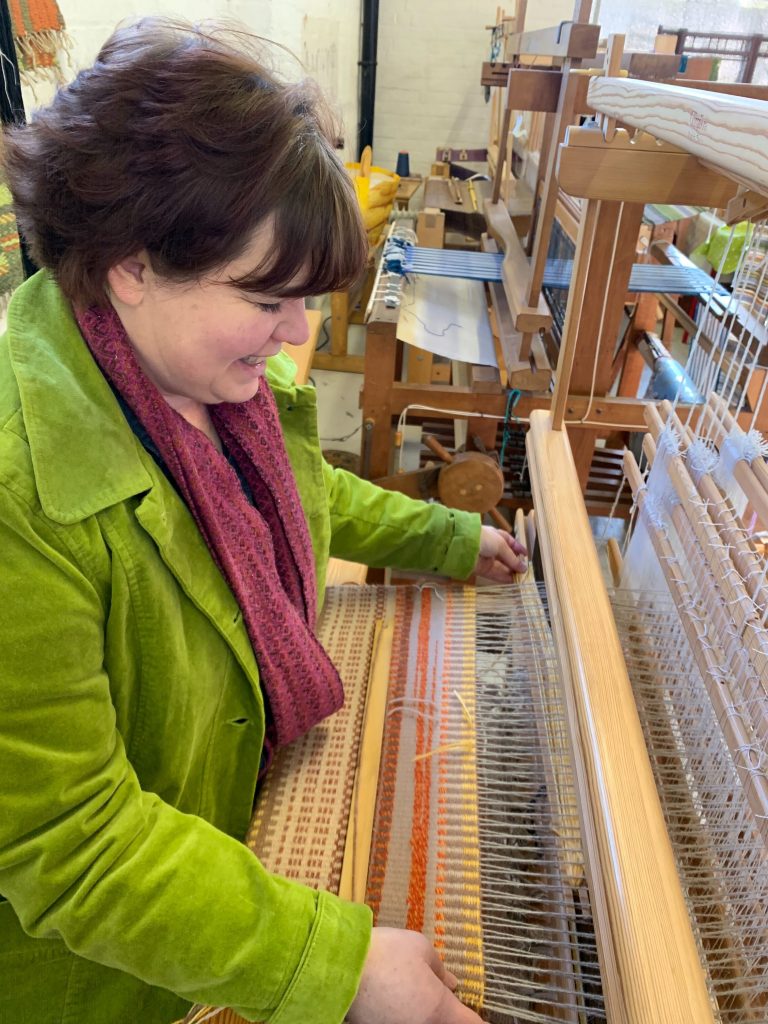 Darlington Market is partnering with local artist Becky Sunter from the Weaving Rooms to facilitate a new Wool Fair in the North East. Darlington wool expert Becky has been running the Weaving Rooms in town since 2017 and has been spinning her magic for over 20 years. Specialising in weaving, dying and spinning techniques to celebrate wool she creates wearable pieces and exhibits her work at events nationwide.
The market is organising Darlington's first Wool Fair with Becky to showcase these traditional skills to new audiences. There will be drop-in activities to learn and have a go at felting, spinning, weaving and many other wool crafts. Darlington for Culture have supported the event with a small grant £500 to enable the fair to host artist workshop and activity, this offers people an opportunity to learn and find out about how to be creative with wool.
Weaving, spinning and knitting are all crafts that offer opportunities to work with small groups or individually, a great community of knitters to meet.
Becky Sunter said "It is fantastic that Darlington Market have helped organise this new wool event. To have the ability to show people of Darlington what I create and share my passion of these traditional skills alongside other like-minded artists and experts is inspiring."
These crafts can reduce stress levels through immersive engagement with projects, interaction as part of small groups who can work whilst chatting to others – sharing knowledge, talking to each other and building friendships. It has been noted that knitting and crocheting can lower blood pressure and heart rate. Unlike meditation, craft activities result in tangible and often useful products that can boost self-esteem.
The fair has attracted high-end and renowned traders from across the country to the new event, with lots of exciting skills, equipment, materials and artworks/pieces on offer. Visitors will be welcomed to the free fair and will have the chance to meet local artists and find out more about the benefits of this natural fibre.
Event Manager, Alex Nicholson explains "Darlington Market aims to bring new and exciting events and markets to the town centre, we are looking to offer visitors new experiences whilst supporting locally based creatives. These events also support our independent traders, by opening the market hall to new visitors that may not have been into the market hall for a while. A market is a great platform for people to start small and develop into thriving businesses."
Wool Fair in Darlington Town Centre
Saturday 29th February 2020 10am -4pm
If you would be interested in being part of the event, email Alex at: alex.nicholson@marketassetmanagement.com