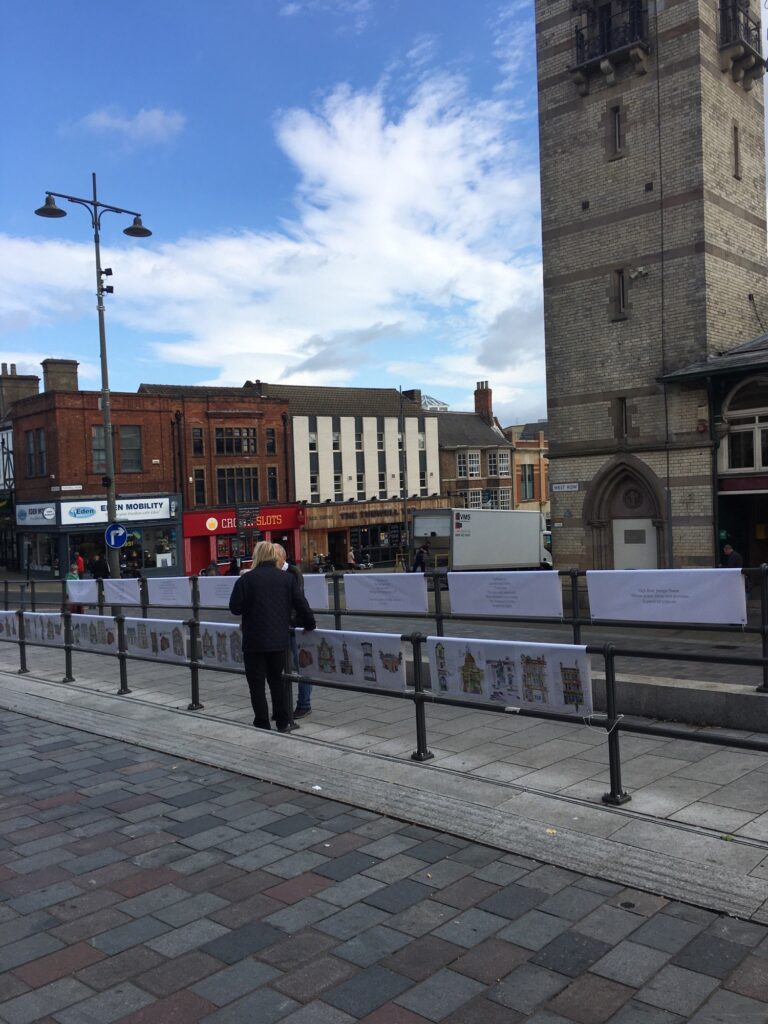 Darlington based artists Phil Sculthorpe and Brian Ramsey for collaborating to create a Poetry meets Myriorama Exhibition in Darlington Town Centre during Darlington Arts Festival 2021. The Poetry meets Myriorama exhibition combined original poems evoking some of the distinctive aspects of Darlington's life, with images of well known local buildings and sites. Neither Phil nor Brian were Darlington born but both sought to celebrate their current hometown and they have combined their creative talents to develop an eye-catching and thought provoking affectionate tribute to Darlington's heritage and character.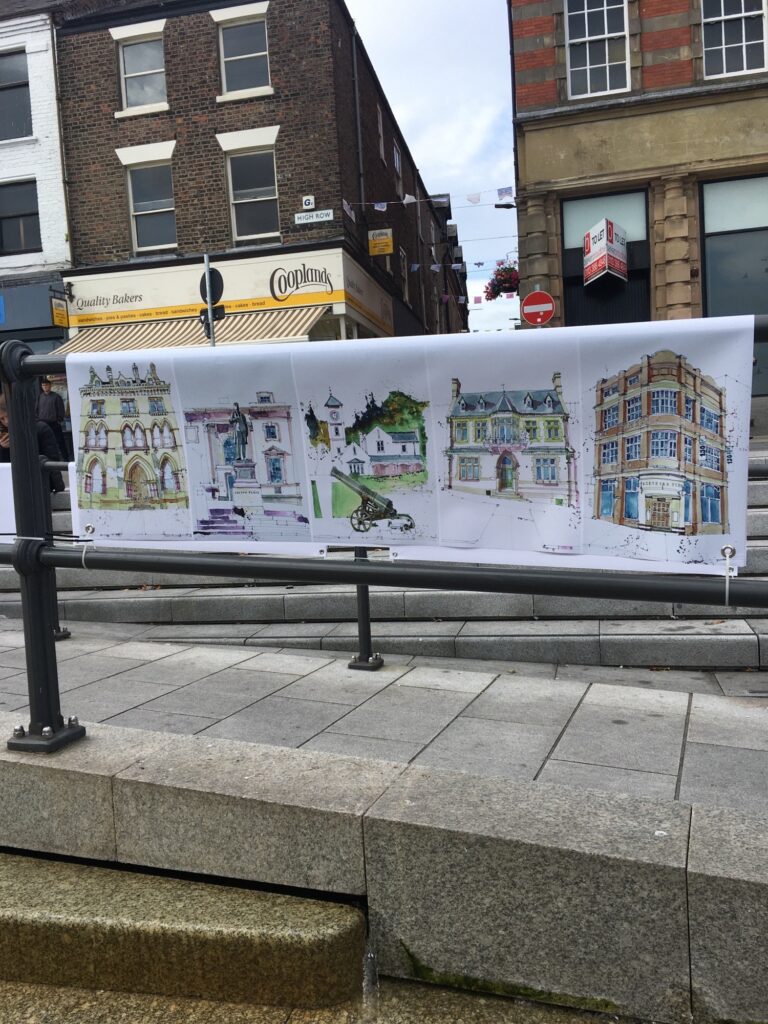 Phil Sculthorpe has strong connections with the performing arts in Darlington, including engagement in ODDMANOUT's Foundry programme, and regularly creates distinct and original work in various media, including writing.  These enthusiasms are reflected in some of Phil's poetry, which was shared via banners displayed during Darlington Arts Festival 2021.

Brian Ramsey was born in Newcastle, raised in South Shields and lives in Darlington, and creates original artwork through drawing and watercolours https://brianramsey.co.uk/ .  He has featured on Sky Landcape Artist of the Year programme and is interested in creating artwork drawn from industrial and urban landscape.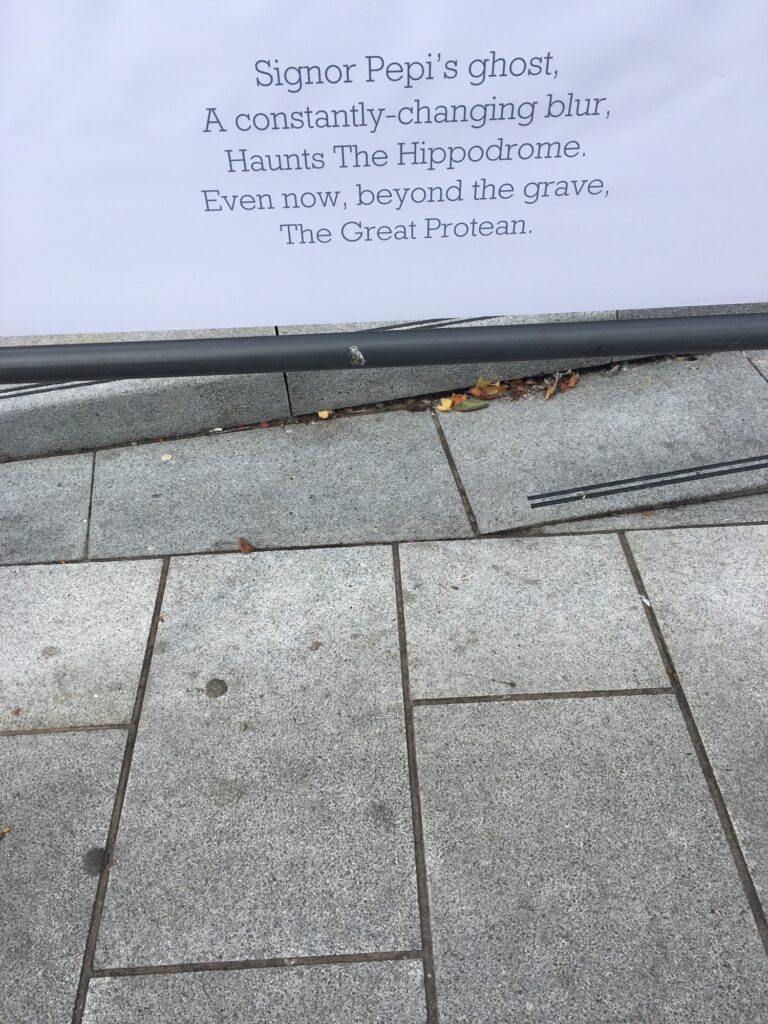 Phil and Brian provided a few sets of postcards combining images and poems which customers were able to collect for free from Guru, Darlington Art Shop and Waterstones during Darlington Arts Festival 2021 before supplies ran out, unfortunately they had when I got to the Art Shop, but glad to hear a colleague collected a set which we'll add to the Local Studies collection in Darlington Library.
For me, the myriorama brought something of the fascination of some of the devices used in the past by people to capture places, like a pinhole camera, and presented Darlington in an amusing, exciting, stimulating way and original way. Thanks to Phil and Brian for sharing their work during Darlington Arts Festival 2021 and to Darlington for Culture for supporting the project with a small grant.