A short while ago Creative Darlington offered some support to artist, curator, explorer Paul Theo Murray to research a proposal for a programme of guerilla graffiti interventions in Darlington Town Centre betwixt July 2020 and beyond. The programme quickly secured media attention, including within The Northern Echo.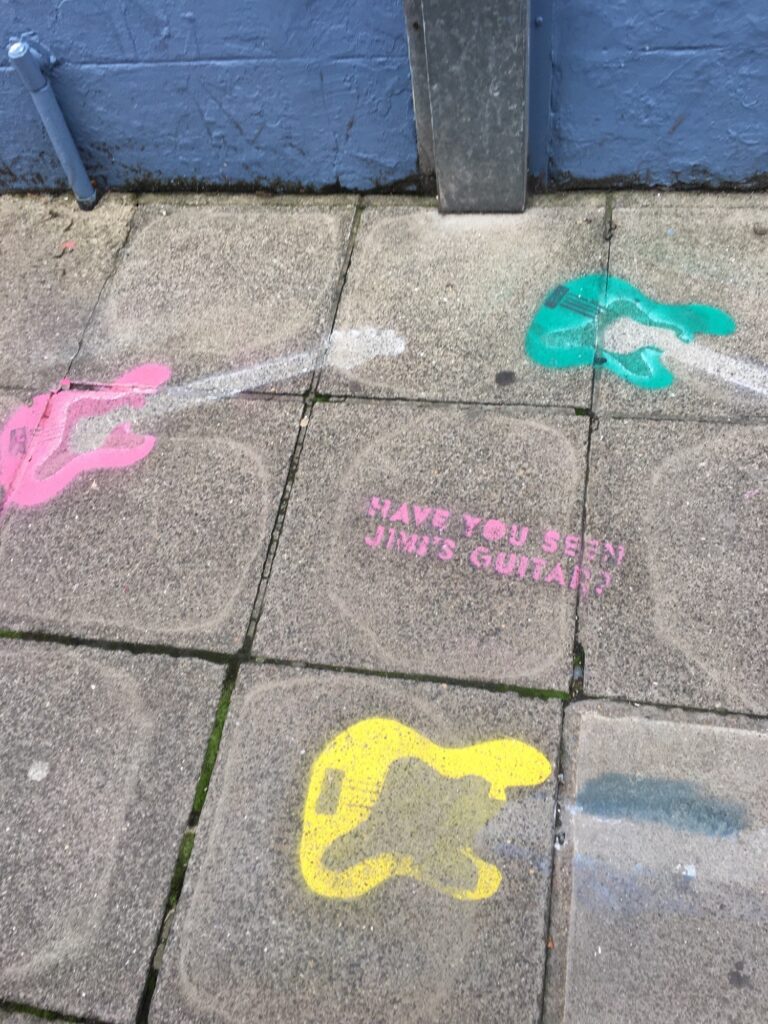 Various locations and themes have been explored, stencils, spray chalk and the magical ingredient of imagination were applied and the British summer played its part in the artworks journey.
The overall campaign has been co-ordinated and backed by Darlington Borough Council events service and promoted within the #LoveDarlo campaign.
Its been a pleasure to see a modest investment in the time of an artist we wanted to work with to research an idea, rather than invest their time at risk, bring a fully beautiful programme to fruition.