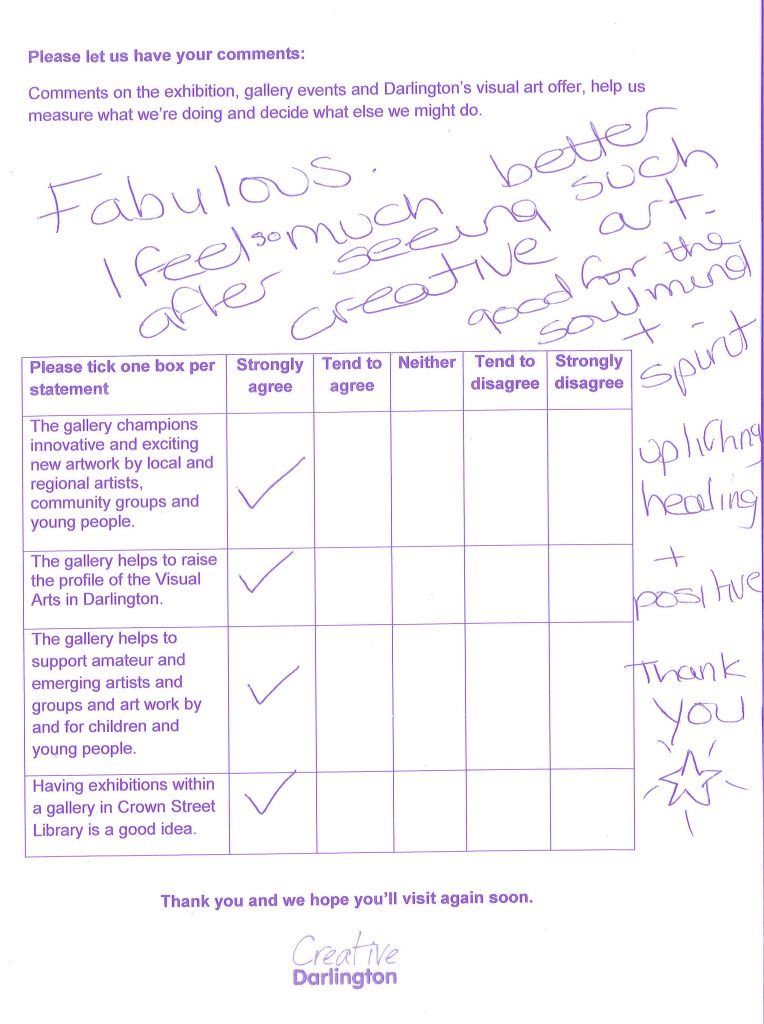 We've had an end of year refresh of the Crown Street Art Gallery space at Darlington Library following a successful year. Creative Darlington programmed 7 exhibitions between 31 March 2018 and 18 March 2019 securing 19,969 visits, an increase on 18,219 visits secured for 7 exhibitions in 2017/18. Group exhibitions by the Community Arts Project, Darlington Society of Arts and Gilkes Street Artists and solo exhibitions by Alison Hill and Stephen Bainbridge were shared in 2018/19 alongside an exhibition of work from the Borough Art Collection this spring.
In late March and early April 2019 we have fitted new bulbs and boards in the gallery and repainted the exhibition space, to make sure all the brilliant exhibitions available are shared in great space. Expert technicians Ian and Bobb fitted and painted new boards Monday to Thursday and a brilliant new exhibition was installed on Friday, the first of 11 planned exhibitions or short programmes of activity in 2019/20.
Beyond Graduation, is on display at Crown Street Art Gallery until Thursday 16 May 2019 with more information at https://www.darlington.gov.uk/leisure-and-culture/creative-darlington/crown-street-art-gallery/current-and-upcoming-exhibitions/
This is followed by the Unseen Beautiful in May https://creativedarlington.org.uk/the-unseen-beautiful/ , for which there is a current call out.
There's lots of great activity all over Darlington in the coming months, including additional events in the gallery during Darlington Arts Festival 2019. Darlington Arts Festival 2019 is themed 'Follow Your Art' and further details are available at http://www.darlingtonforculture.org/darlington-arts-festival-2019/ .
Hope to see you in the gallery soon!