A big thank you to Dr. Hannabiell Sanders (Artistic, Programming Director) and Yilis del Suriel and the other musicians in the band and to Darlington's Lifeline Services for their work bringing live music safely to different sites in Darlington borough between Tuesday 22nd and Wednesday 23rd December 2020.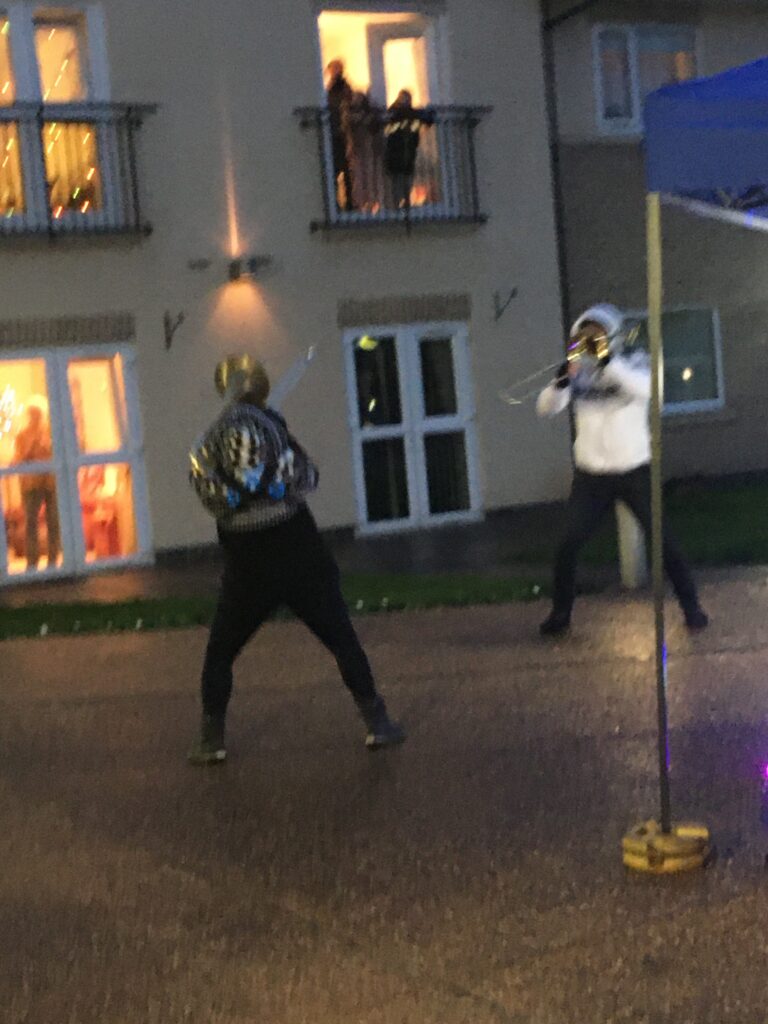 Darlington Borough Council events team worked with Harambee Pasadia earlier in the year to bring Darlington Drum Festival to the Town Centre, and their festive tour brought drum and brass interpretations of traditional tunes and original music into the earshot of many people across the Borough. Toes were tapping and hands were clapping, in Darlington, Hurworth and Middleton St. George, despite the somewhat wintry weather.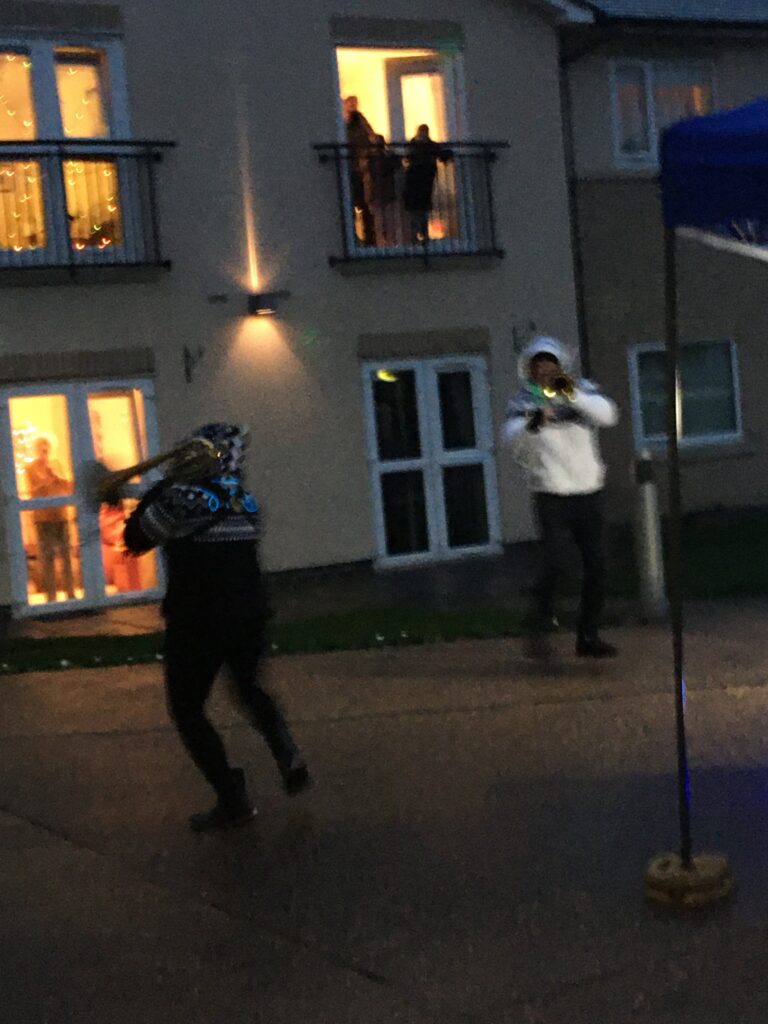 Creative Darlington funded the tour as part of our work to champion cultural engagement by supporting events, festivals and targeted programmes.