Theatre Hullabaloo, the children's arts charity based in The Hullabaloo on Borough Road, Darlington have created baby play packs for families and babies in Darlington and in other parts of Tees Valley to play together.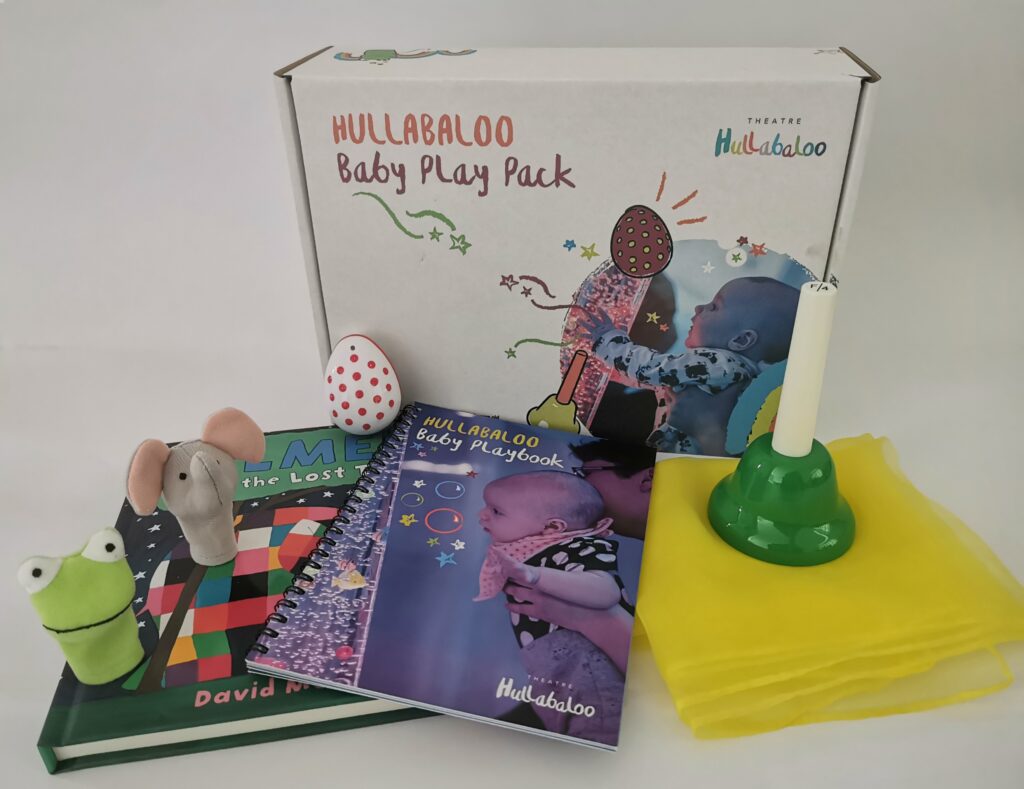 The free Hullabaloo Baby Play Packs aimed at babies 12 months and under have been created with support from Darlington Borough Council, Redcar and Cleveland Borough Council, Middlesbrough Council and Public Health South Tees. Creative Darlington budget will enable many families in Darlington to get a pack in the near future if they haven't already.
Miranda Thain, CEO at Theatre Hullabaloo says "We have really missed meeting the new babies who would usually be visiting us to play at The Hullabaloo. The COVID-19 restrictions mean that it's been really challenging for those parents and carers unable to attend baby groups and classes. We hope that these Hullabaloo Baby Play Packs will allow parents and carers of new babies to enjoy some creative play time together at home"
"Play really is the work of babies as they are busy learning about the world, developing new skills every day. We hope these packs will mean that parents and carers will feel more confident about the how and why of play and we look forward to welcoming these lockdown babies to play at The Hullabaloo when it's safe to do so again"
Packs include a mixture of creative toys and props and a Playbook packed with ideas for how to play creatively with your baby. They are accompanied by a series of short videos filmed by some of the artists who work regularly with Theatre Hullabaloo. Each film gives a short creative idea for how to use the items in the packs at home.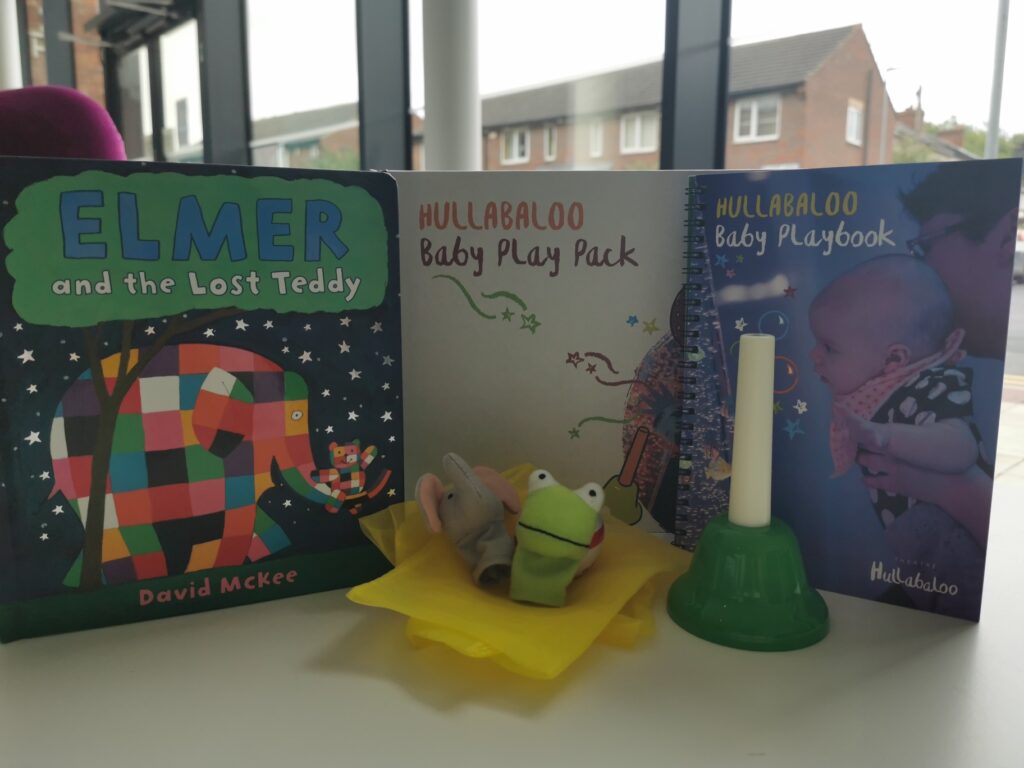 Elizabeth Archer, Service Manager, 0-19 Growing Healthy Service, Darlington says "We are delighted to be working with Theatre Hullabaloo and Creative Darlington to bring this creative offer to families with newborn babies across the borough and we hope that everyone will enjoy the emotional and developmental benefits of playing together."
Baby Play Packs are being distributed across Darlington by local health visitors and families do not need to order a play pack as these are being distributed automatically by health visitors at pre-arranged appointments.