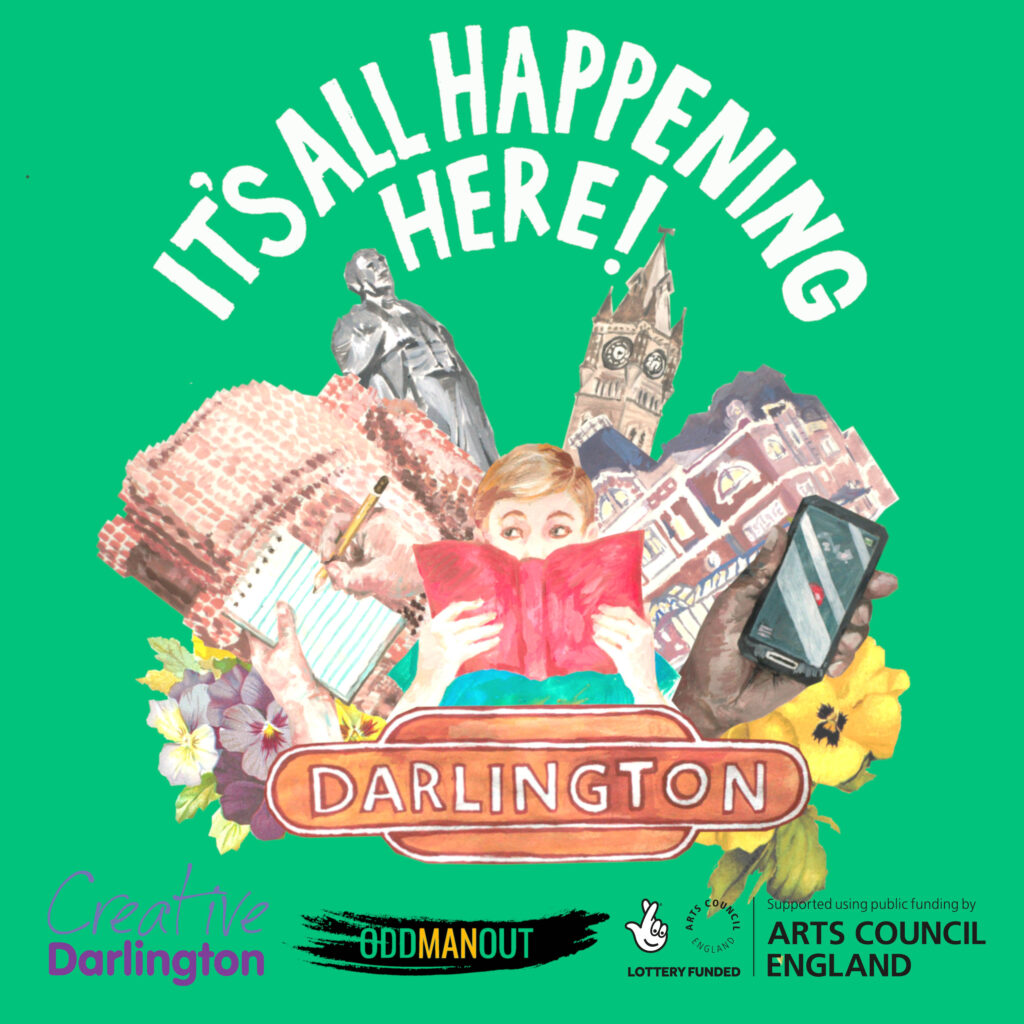 Call Out One
'Our Place' – a community Art's Project for Darlington
Want to give meaning and purpose to your daily walk?
In these strange times, leaving the house at least once a day and getting some fresh air is so important to many of us. Join in a range of weekly creative tasks and really 'see' your surroundings; use these discoveries to reflect upon and speak of your life and experiences in Darlington.
Where do our paths cross or perhaps diverge? Who knows? Over the course of four online workshops (each lasting around one hour) we'll explore and make. Our aim … to contribute to a bigger project 'It's All Happening Here' and hopefully a live celebratory trail around the town. Our contribution… possibly a piece weaving together footage of Darlington captured through street view, overlaid with spoken word gathered from letters, poems, diary entries or just fragments of thoughts. Creation for the curious!
No special skills or prior experience required. All ages and backgrounds welcome. How much, and how often, you join us is up to you. No cost involved.
Email Hannah at ourplacedarlo@gmail.com with any questions you have or to register your interest.
Call Out Two
Call Out Three