A new and exciting opportunity for artists from Festival of Thrift has launched today…
Viewpoints by Festival of Thrift offers artists an exciting opportunity to create new temporary work in the public domain in response to a broad brief.
A key theme of Festival of Thrift 2019 is 'Clean Air' and we are particularly keen to see artists' responses to this theme. We will also welcome responses to the wider theme of future sustainability, where ideas will be expressed in particularly fresh and intriguing ways.
Proposals should explore aspects of the unique ecology, technology, landscape, history or industries of the Tees Valley. The title Viewpoints has been chosen both because we will site the finished work in a location where it may be best viewed, but also because we intend that the work produced might also offer a fresh viewpoint or change people's views on an environmental or sustainability issue and how industry is tackling it.
(Click the image below to access the Call out Brief PDF Document and further online application form)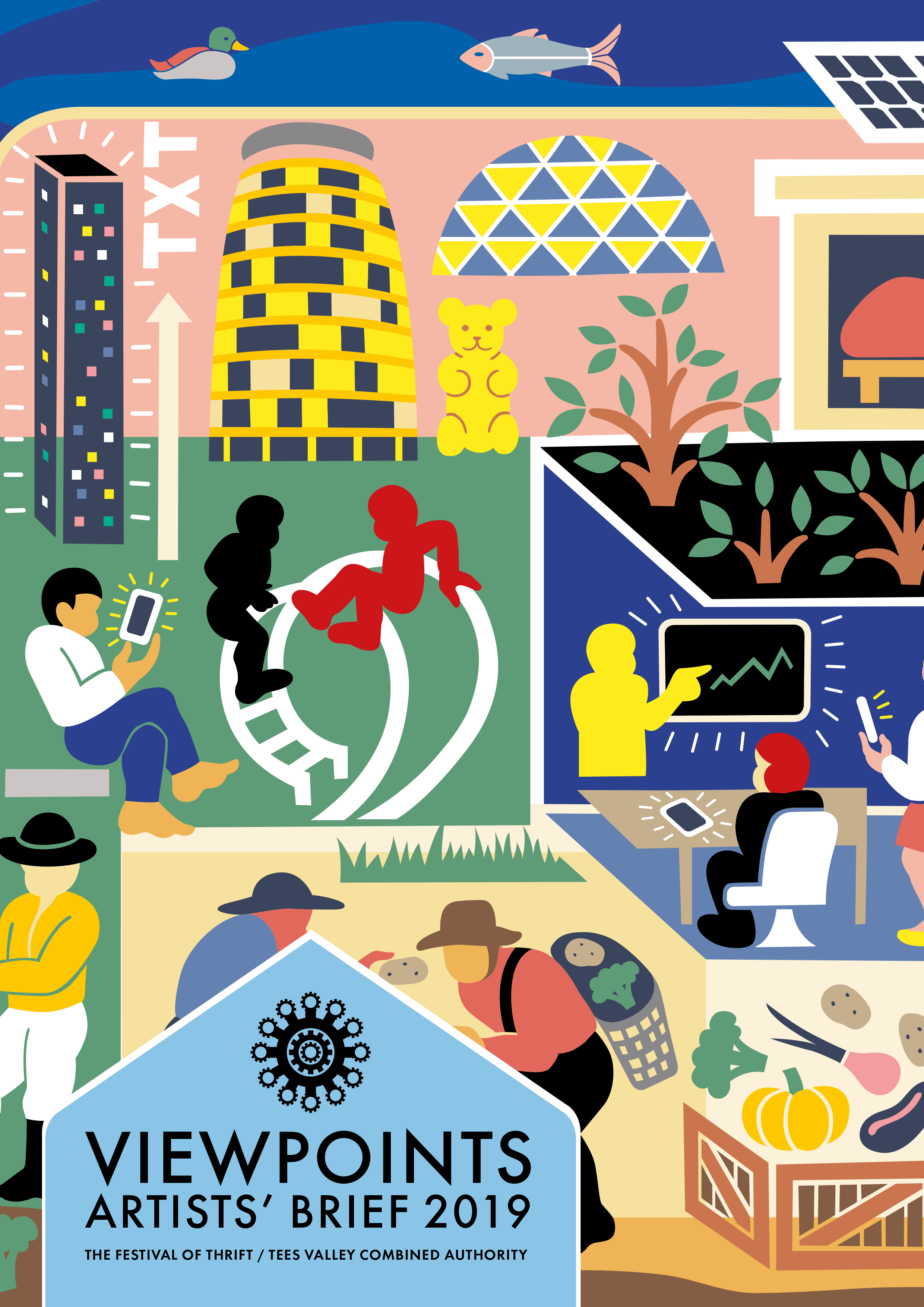 The application is by online submission. Artists are welcome to submit two proposals if you so wish.
Expression of Interest deadline: Mid day March 12th 2019
Shortlisting: Week of March 16th
All applicants informed if shortlisted or not: March 23rd
Site visits for shortlisted artists: Mid April
Short listed proposals developed for full submission(if necessary): Early May
Short listed artists informed if commissioned or not: Mid May
Programme confirmed and announced: Mid July
Event dates: Sept 12th for minimum one week