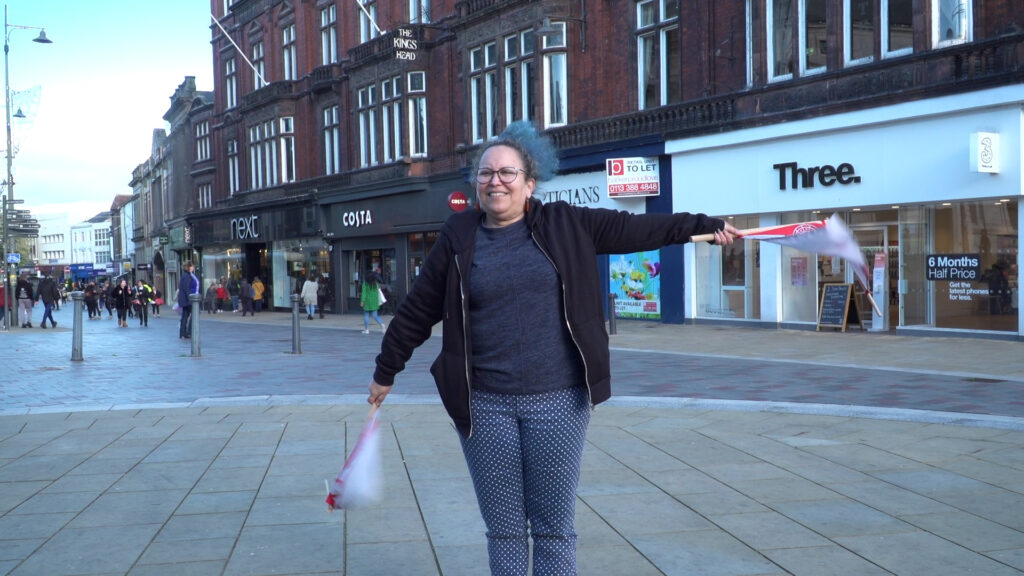 In this short video specially made flags, are used by people in Darlington, who work from an originally designed interface to communicate things which have helped shape or currently contribute to our culture. From various points around the town, people signal letters and words using the visual ship to ship communication method of 'Semaphore'.
This project was funded and supported by Darlington Borough Council through Creative Darlington and the Arts Council England. Work by Chris Folwell, Anton Hecht and Jason Berge and Thom Samson. Our thanks to all the people involved in making the film including the Creative Space, Darlington Library, the Dolphin Centre, the Head of Steam railway museum, Darlington Hippodrome, The Forum Music Studios, the Majestic Theatre, bell ringers and St. Cuthbert's Church in Darlington and those who had a try elsewhere in the Town Centre.
Drop in sessions were co-ordinated to find out more about semaphore in a marquee in Darlington Market Square as part of Darlington Arts Festival 2021, so people could have a try at using semaphore to get their message across.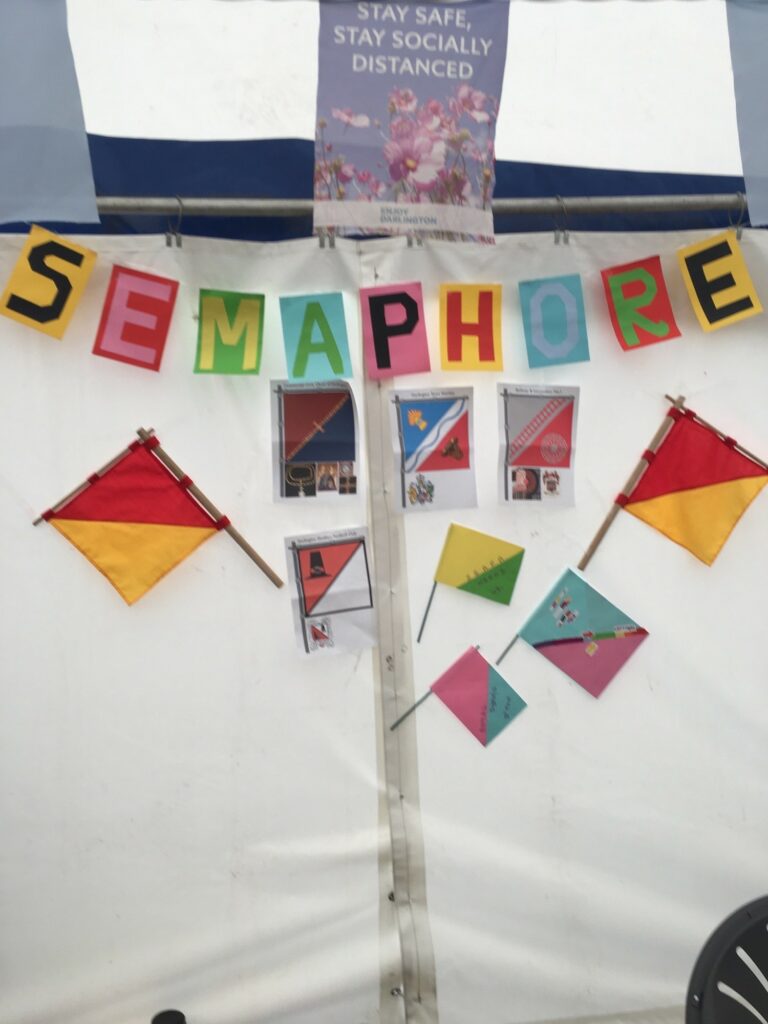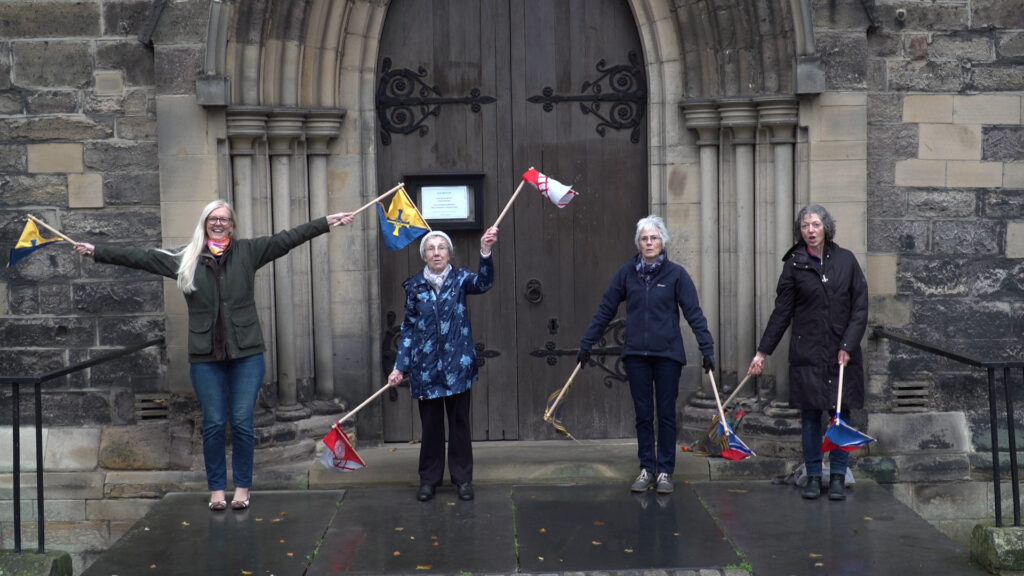 Some of the cast members of the Dick Whittington Pantomime at The Majestic Theatre in Darlington from Friday 17 December to Friday 31 December 2021 got into costume for filming, oh yes they did, and we hope that follower's of Anton's work both in the UK and further afield, will discover more about communication with semaphore and the delights of Darlington as a result of this programme.
"It was fantastic for us to be a part of this and input our own quirky ways to this project. It's wonderful for a variety of communities to come together to help in whatever way we can. The Majestic Theatre are wanting to become more involved and help in whatever way we can which also helps promote our beautiful venue and keep the arts alive! Thank you for welcoming us to this project." 
Hayley Warters, Lyall Events & Entertainment Director, The Majestic Theatre