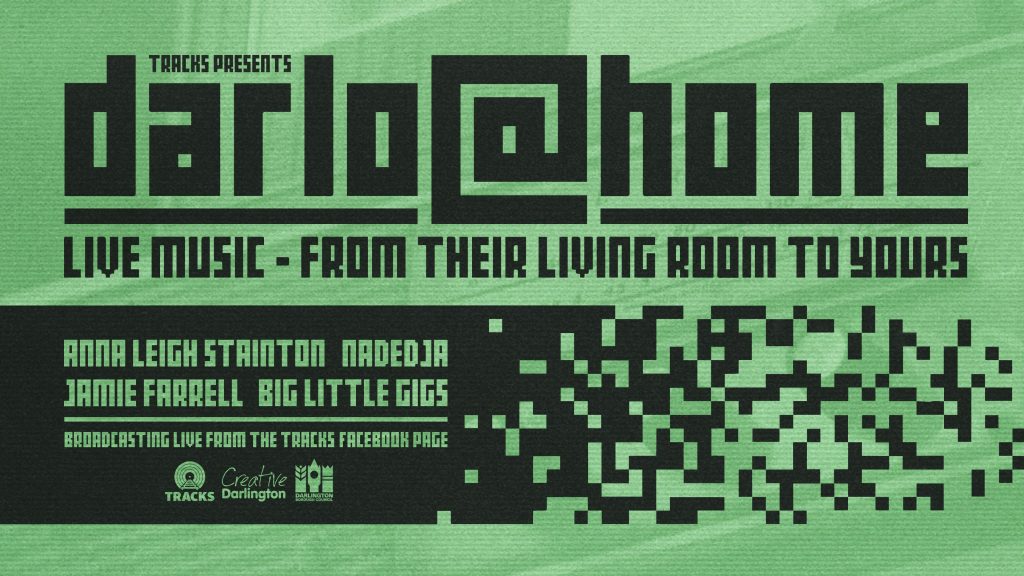 Tracks​ in partnership with ​Creative Darlington and Darlington Borough Council ​are pleased to announce a series of live streamed gigs, bringing a fine selection of regional artists to your home in this time of national lockdown.
We're excited to welcome Anna Leigh Stainton, Jamie Farrell and Nadedja plus a special BIG Little Gigs Silly Singalong Session, all of which will be beamed straight to your screens via Facebook live over the next three weeks. Send them your heart & applause emoji, or pop in your song requests for the full virtual gig experience, right from your living room!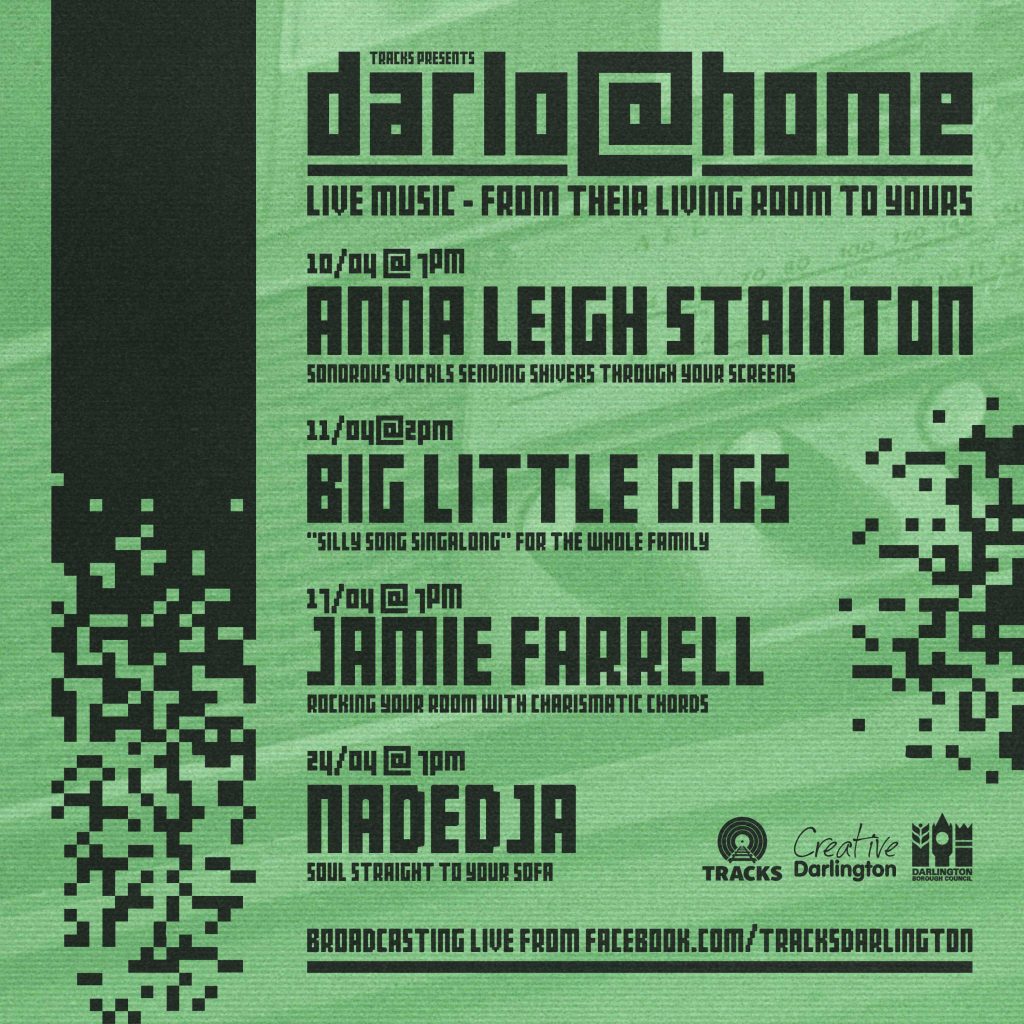 Rob Irish of Tracks commented:
"Staying connected has never been so difficult, and so important.
Locked away in our homes, it can be easy to lose our connection to the outside world, and to each other. It's especially tough for artists, whose livelihoods have been swept suddenly from beneath their feet. Hosting gigs like these is a really great way of supporting them, keeping audience interaction alive, and giving gig-goers a little piece of live music experience they're missing at the moment.
We want these gigs to feel personal, like the next best thing to having the artist right there with you, so comment, chat, applaud, and fill our virtual venue with the buzz of social connection."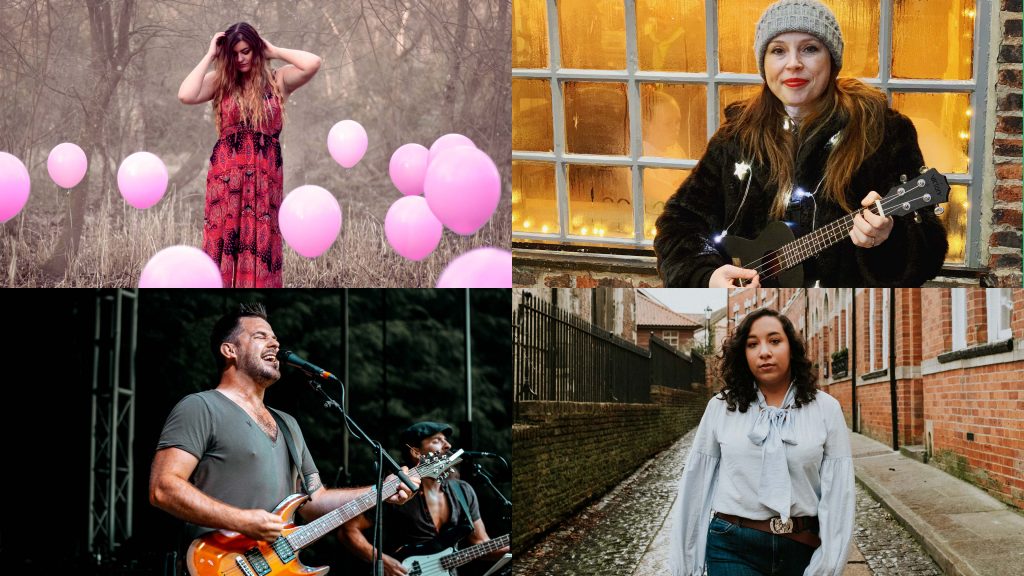 To access any of our FREE ​darlo@home​ live stream gigs simply tune in to Tracks Facebook page at the following times, sit back and enjoy!
FRIDAY 10/04 @ 7PM: Anna Leigh Stainton
SATURDAY 11/04 @ 2PM: BIG Little Gigs "Silly Song Singalong" FRIDAY 17/04 @ 7PM: Jamie Farrell
FRIDAY 24/04 @ 7PM: Nadedja
Find further information on www.facebook.com/tracksdarlington