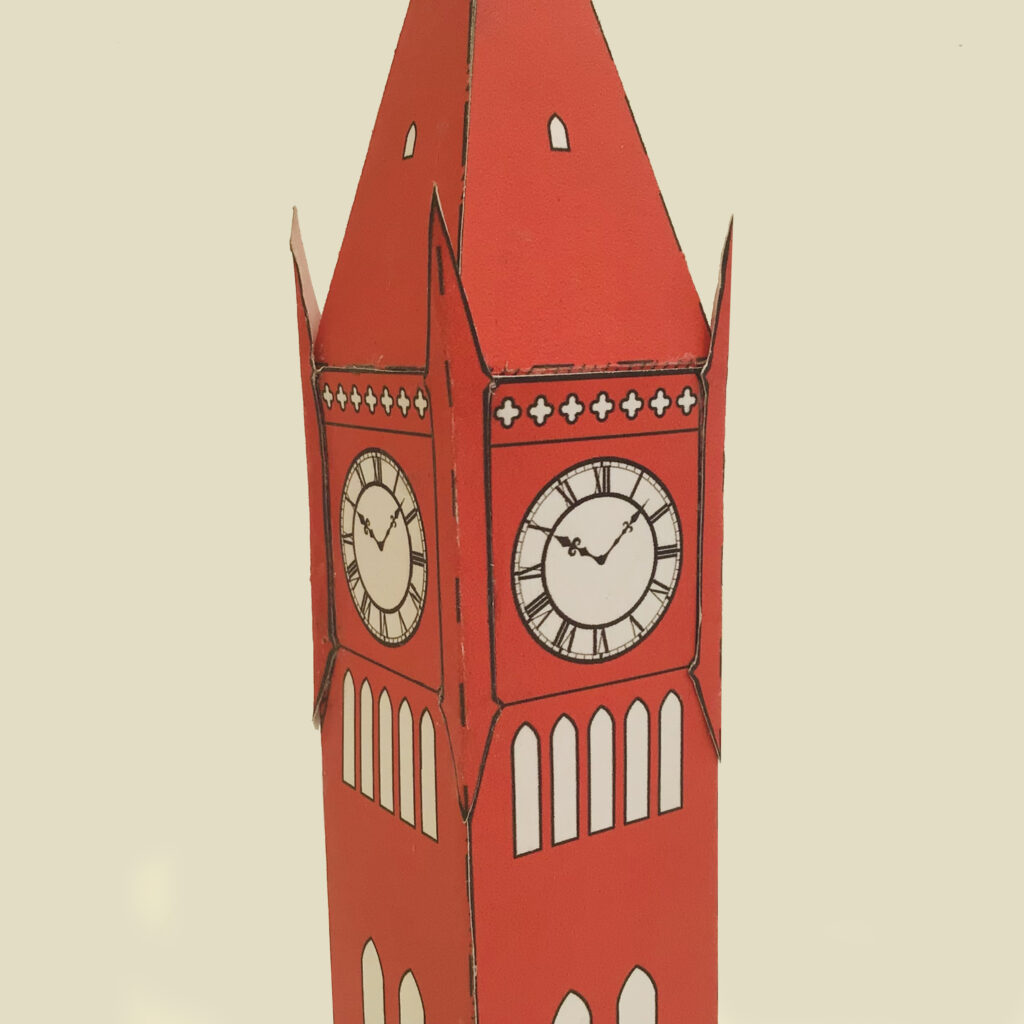 There are loads of opportunities to get creative during Darlington Arts Festival 24th to 27th September 2021 – Darlington for Culture including one on Saturday 25 September 2021 for up to 60 people (5 sessions each with a capacity of 12 participants) to get crafting and build your own Darlington Clock Tower using Cabinet of Curiosity Studio's 'Grand Constructions' paper toy-making template offering children the opportunity to explore the architectural and industrial heritage of the North East! This is a free paper crafts workshop with all materials and equipment provided. This activity is suitable for ages 6-11 years.
'Grand Constructions' was commissioned by Creative Darlington as part of our New in Town programme to support original creative projects informed by place and local heritage, and also supported by National Lottery Project Grants.   The five sessions on Saturday 25 September 2021 each last 40 minutes and are scheduled to run 11.15 – 11.55am, 12.15 – 12.55pm, 1.15 – 1.55pm, 2.15 – 2.55pm and 3.15 – 3.55pm as part of Darlington Arts Festival 2021. There is a maximum of 12 participants per session and children must be accompanied by an adult to take part. If a session is full people will be offered an opportunity to sign up for the next available session.
Thanks to Cabinet of Curiosity Studio and Darlington Arts Festival 2021 for making Saturday 25 September a time to get creative and offering those visiting our Town Centre an opportunity to craft your own Town Clock.