Earlier this year Victoria Eniola approached contacted Creative Darlington having recently relocated to the town, regarding her ambition to stage an event for families which celebrated aspects of Nigerian culture.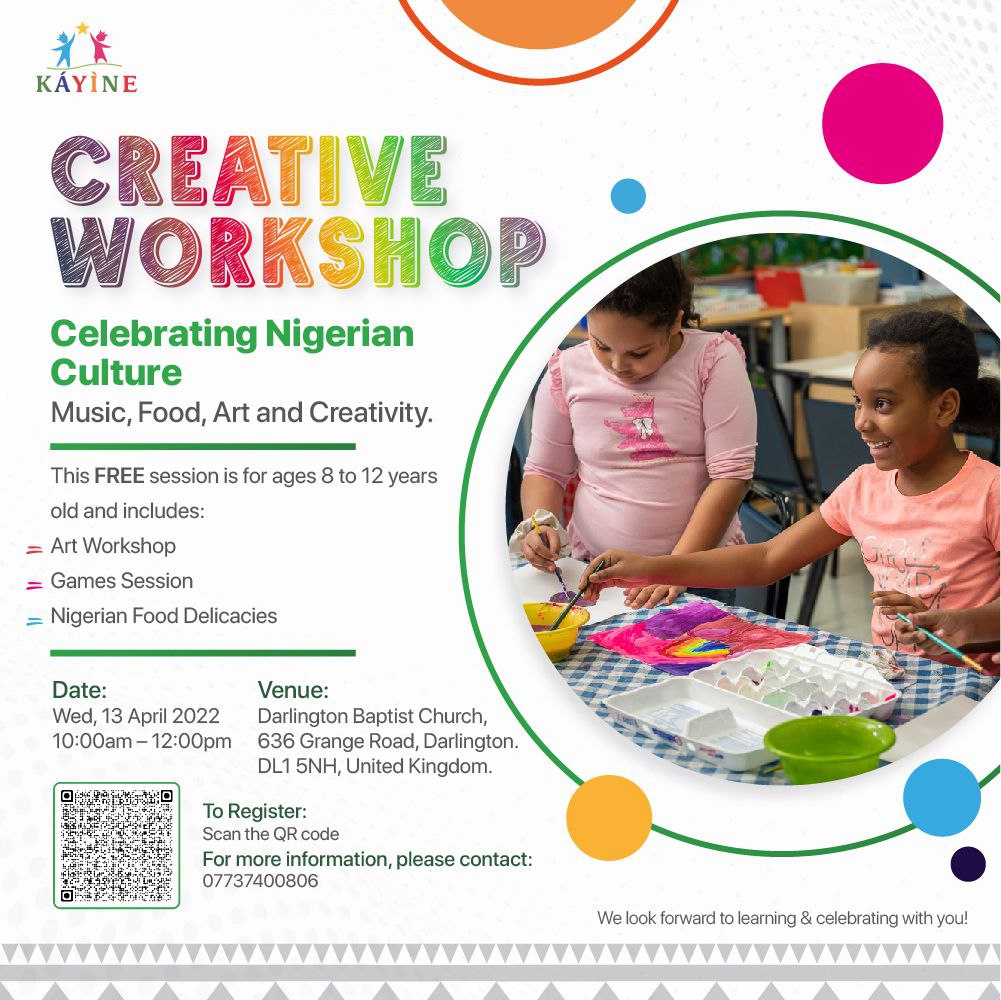 The event was held in April 2022 in Darlington Baptist Church and attracted 37 people, including parents and children, who enjoyed activity as well as a chance to taste examples of Nigerian food. The event was well received "they loved it, thank you so much x" "Thanks for a great morning. The kids really enjoyed it. Hope you're happy with how it went and already planning next time!".
Victoria will explore whether its possible to take further activity forward, and Creative Darlington expects that with Darlington's fantastic events programme and all the talents resident within or visiting the borough, there will be more opportunities to explore the culture of multiple nations going forward. Please do not hesitate to contact the Creative Darlington at stephen.wiper@darlington.gov.uk if you have ideas for what next.
"The main aim was to create a safe space where children in Darlington could learn about Nigerian culture and celebrate diversity and what brings us together. The children engaged with the games and art activities, they were also given a trivia on aspects of Nigerian culture they learnt and the results of that showed they learnt something. I have started networking with parents of participants and there has been interest in starting a cultural class including Yoruba (Nigerian language) lessons and dance for children in Darlington." Victoria Eniola