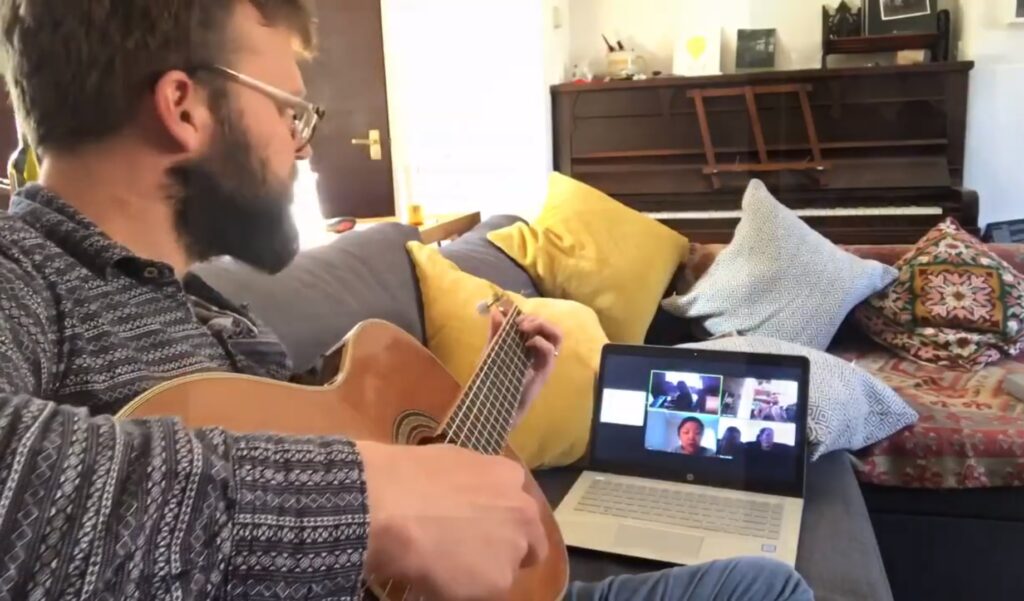 Creative Darlington has been instrumental in supporting Unforgettable Experiences to recruit, design and develop opportunities for older adults to improve their mental health and memory through its extensive network of high-quality artistic practitioners.
The pandemic has had a serious impact on people's mental health with an increase in demand for support from health and social care professionals for common mental health disorders and more serious mental illnesses. In addition to meeting the needs and challenges of increasing mental health issues, 'the pandemic and lockdown has had detrimental effect on cognitive functioning' with many older adults presenting issues with focus, concentration and/or memory complaints to their GP. Sadly, the arts, cultural and entertainment sector was hit one of the hardest by the pandemic. The Digital, Culture, Media and Sport Committee warned that the pandemic presented "the biggest threat to the UK's cultural infrastructure, institutions and workforce in a generation".
When CEO of Unforgettable Experiences approached Creative Darlington with an innovative new solution to provide opportunities for artists whilst benefitting local residents who are struggling with their mental health and memory, Creative Darlington were excited to be a part of its journey.  We invested £3,000 to contribute towards costs for local artists to design and develop a bespoke programme to keep people's minds active and stimulate cognition whilst translating a broad range of artistic disciplines online.
Creative Darlington also offered local knowledge and links with local creatives to help recruit 10 subcontractors who had significant experience in developing their artistic disciplines in art, music, dance, storytelling, creative writing, history and photography to work with Unforgettable Experiences to design and develop the programme. The pilot has been a huge success receiving over 134 referrals and supporting over 71 people to access a minimum of 12 therapeutic artistic sessions online in just four months. An independent evaluation of the project showed that it had improved wellbeing, memory function and quality of life for older adults who accessed the project by a staggering 20%.
Unforgettable Experiences have since received funding from The National Lottery Community Fund to expand the service across Tees Valley to work with up to 1,000 older adults. Creative Darlington have offered to continue their support to help the service to develop and nurture the talent of young artists to support the roll-out and delivery of the service to help more Darlington residents. For further information on opportunities to engage with Unforgettable Experiences in Darlington and Tees Valley call 01325 238700 or visit www.unforgettableexperiences.org.uk