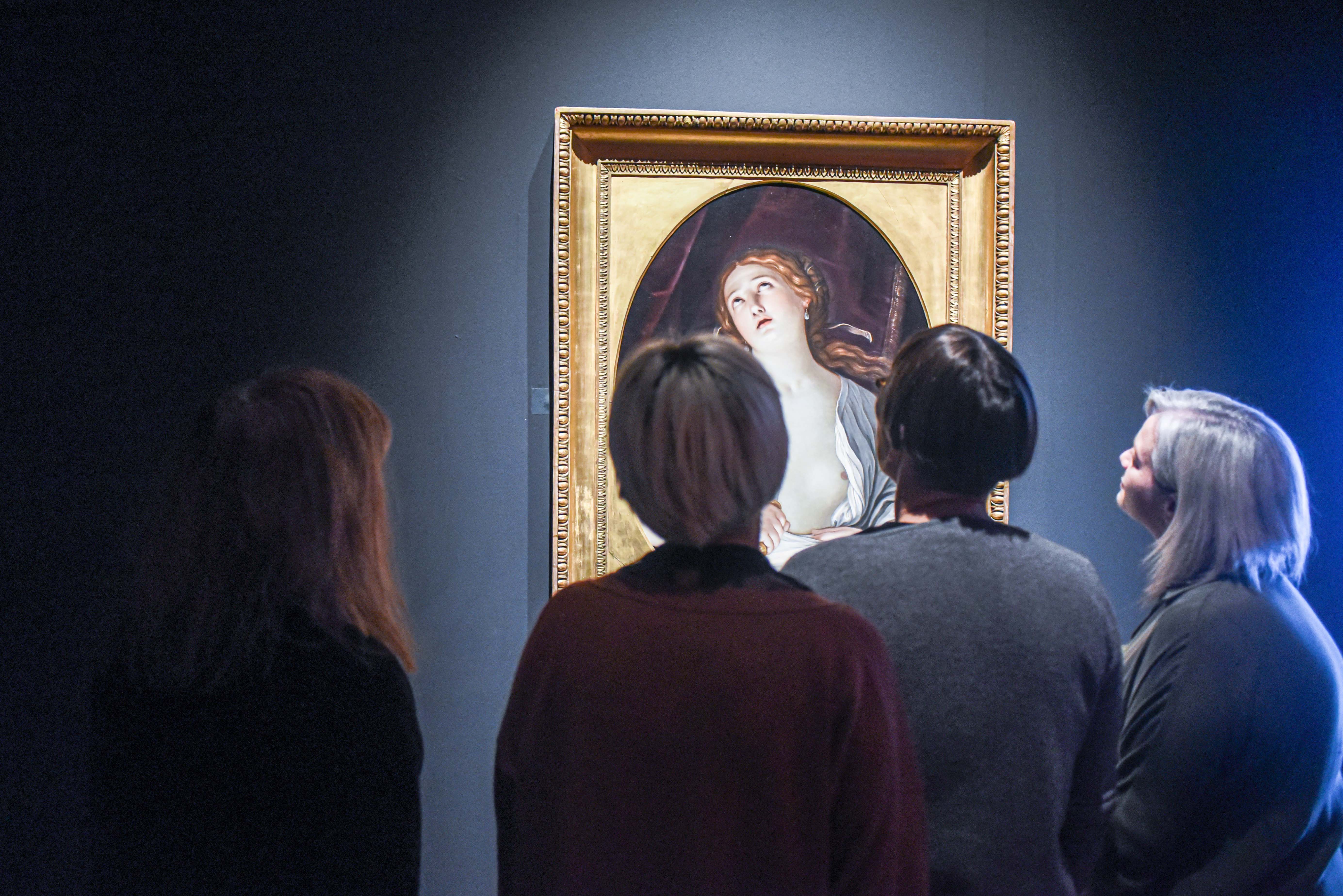 blimey! is a female led Darlington based artist collective who work across a diverse range of creative practices. Artists include Carol Sommer, Amanda Marshall, Nicola Golightly and Vicky Holbrough. The collective is a catalyst for artist led activity, using an adaptive and responsive approach in bringing individual voices together to celebrate contemporary visual arts practice in the region.
"blimey! Lucretia" responded to the centrepiece of The Power and the Virtue: Guido Reni's Death of Lucretia exhibition, which took place at The Bowes Museum in 2019. Working in partnership with the museum and Creative Darlington on a series of communal gatherings and events, "blimey! Lucretia" explored ideas about the painting. Paying homage to Judy Chicago's 20th century seminal feminist work "The Dinner Party", "blimey! Lucretia" offered people a seat at Lucretia's table, to spark conversations about the representation of women in our changing world.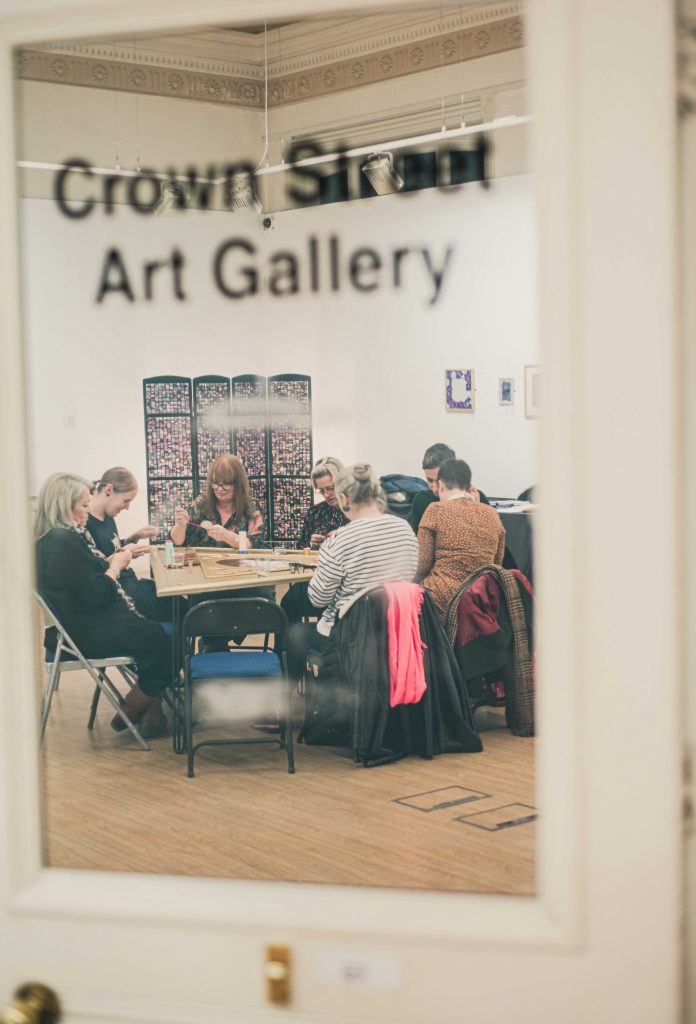 Creative Darlington had the pleasure of supporting this project and hosting a number of Piercing Lucretia sessions within Crown Street Gallery.
The resulting collective works were exhibited at The Bowes Museum in spring 2020. Further information about the collective and project can be found here www.blimeycollective.co.uk