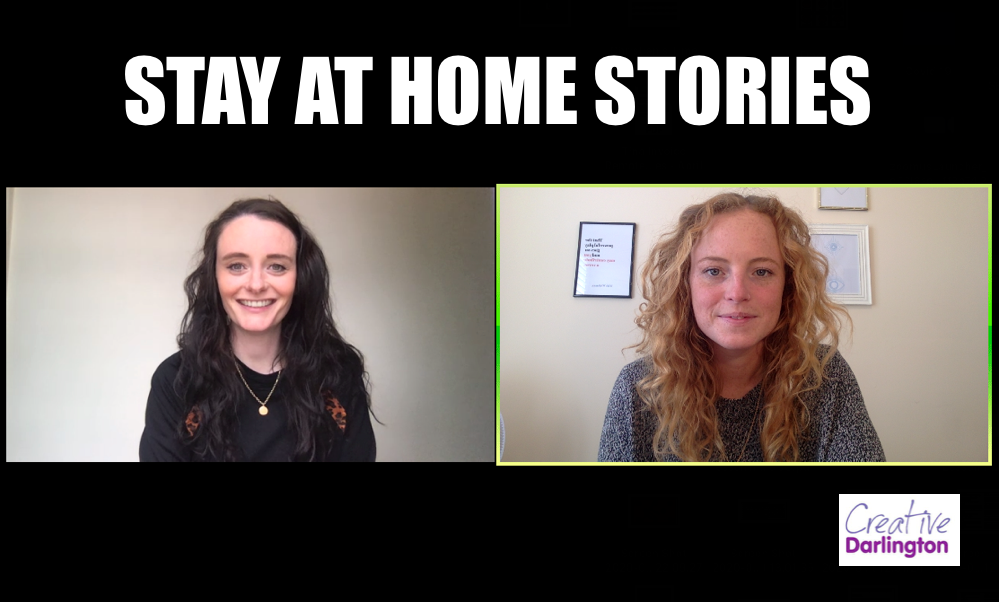 Creative Darlington ran a special Lockdown short film competition and the public votes have been counted!
We are very pleased to announce the winner of the Creative Darlington and Undivided Pictures 'Stay at Home Stories' call out is Julia Moss.
Julia based her winning film around a poem she wrote – The Great Unknown – which captured some of the emotions she felt during lockdown.
The 21-year-old explained:
"I entered the 'Stay at Home stories' competition as I was (and still am) in period of 'unknown'. It's madness to think how things have changed in the last 12 months. This time last year, I was getting ready to start drama school after two years of auditioning trying to secure a place and now, my first year there being cut short due to Covid19.
"Due to lockdown, I haven't been able to start the job I had secured for the summer so I wanted to carry on being creative and try something new.
"I have enjoyed doing a bit of writing so during lockdown and had written The Great Unknown when I saw the competition advertised. I thought it would fit the theme and would portray how people may be feeling during this time. I wanted to show a different side of lockdown and also present a film that may help people know that they aren't the only ones feeling these emotions.
"I was shocked and delighted when I found out I had won, it's so nice to know so many people enjoyed my first ever short film. The competition has given me inspiration to carry on being creative and to try and create and publish more short films."
Organised by Creative Darlington and Undivided Pictures the 'lockdown' themed competition was launched last month and attracted more than 30 entries. A public vote then saw more than 1,600 people go online to vote for their favourite from a shortlist of five chosen by a panel of judges, which included Darlington for Culture, Darlington Hippodrome, Darlington College, Undivided Pictures and Creative Darlington.
Susie Potter and Dalton Deverell, of Undivided Pictures, whose creative roots both started in Darlington, coordinated the competition. Dalton and Susie said:
"It's been really encouraging having so many people vote. Congratulations to Julia and we hope this isn't the last short film that any of the finalists make."
Councillor Andy Keir, Darlington Borough Council's cabinet member for local services, said:
"It's fantastic to see Julia has found a way apply her talents in Darlington during the past months and one can only admire her creativity and bravery in sharing her thoughts within this beautiful original film.
"The Great Unknown secured around a third of the 1,609 votes cast in total for the five shortlisted films and was the most popular. We want to thank everyone who got involved in Stay at Home Stories, the brilliant filmmakers who responded to the call out, Undivided Pictures, Darlington for Culture, Darlington College, Darlington Hippodrome, and everyone who saw the shortlisted films and voted for their favourite."