Lisa Clark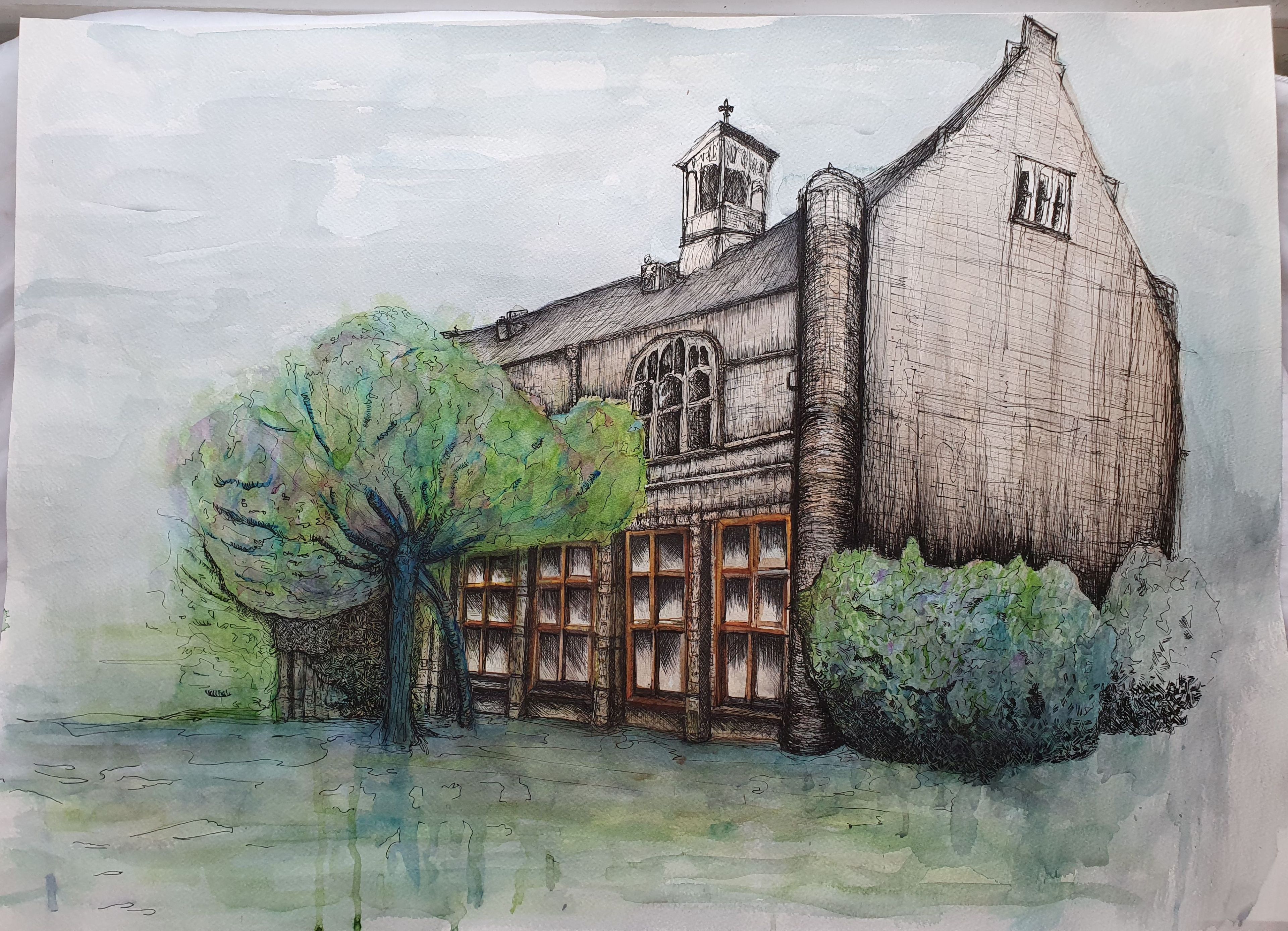 This project was about my favorite building in all of Darlington, exploring all the history and stories it keeps and can tell. I have had the privilege of working in this grand building for eight years now, and always wanted to do a piece on his building. Whilst exploring mediums of pencil ink and watercolor I created the attached.
The drawing is off Central House on Gladstone Street. The view of this is however in North Lodge Park, standing by North Lodge building itself, and looking the direction towards North road entrance to the park. The area of the building in-between the trees was the old registry office. It was based on a photo I took in spring a couple of years ago, when the blossoms was in bloom and starting to fall.
I always loved this building, and when old students visited the building I was always enjoyed to talk to them about the history.