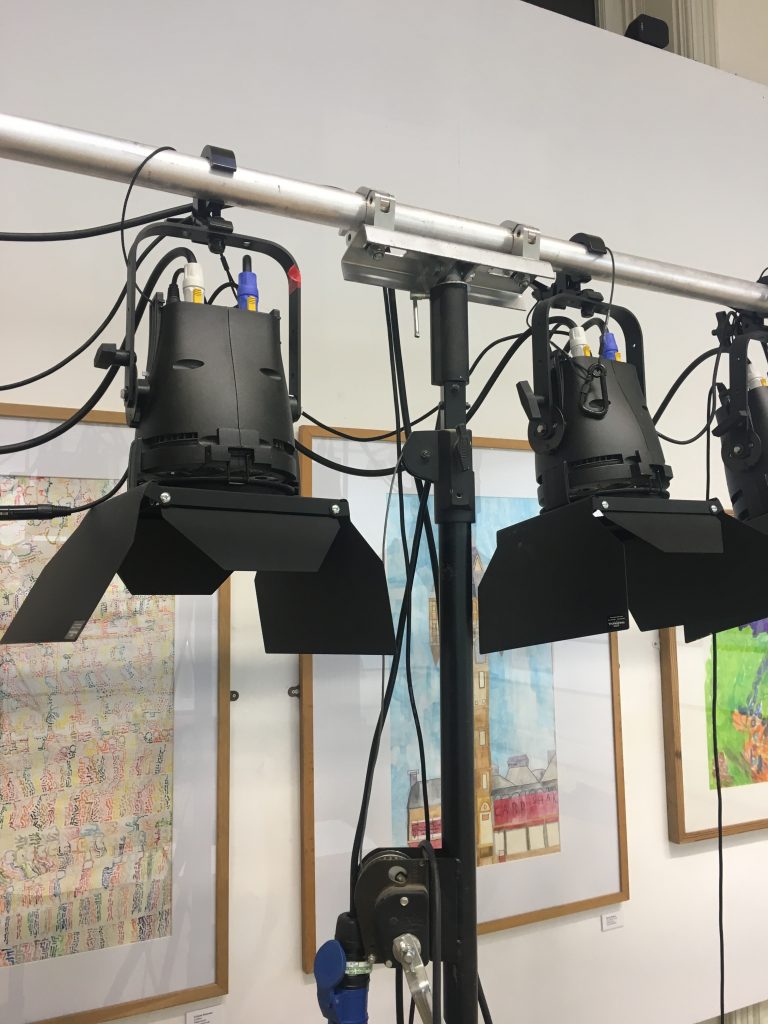 On the evening of Friday 2 November 2018 Pell Ensemble performed Upload Unplug to an appreciative audience within the gallery space at Crown Street Library.  The performance fitted well in the library setting, wherein information, imagination, data, digital access, learning and various collections are accessible.  The piece was accessible to ages 12+ and attracted a good audience on the night, including children from Darlington Hippodromes Mix it Up dance class, who had been working five hours a day for several days with Pell Ensemble earlier in the week.  Pell are working with children at the Education Village this week with a performance of Upload Unplug to follow in early November 2018.
Within Upload Unplug digital dance company Pell Ensemble invited you into the world of EPOQ: A live gaming experience where your choices become data, uploaded to shape a new human being. The piece merged dance, music and technology within an hour long performance in which members of the audience played an active role.  On entering the space the audience met David, who was ready to be brought to life by the data they submitted through engaging with a short questionnaire which was accesssed via around 20 tablets, set within the library. From the safety of your seat and through a custom built app on a mobile device, and their every tap, swipe and swirl informed who David becomes within the work.  Through audience input David experienced the joy, fear and complexity of being human.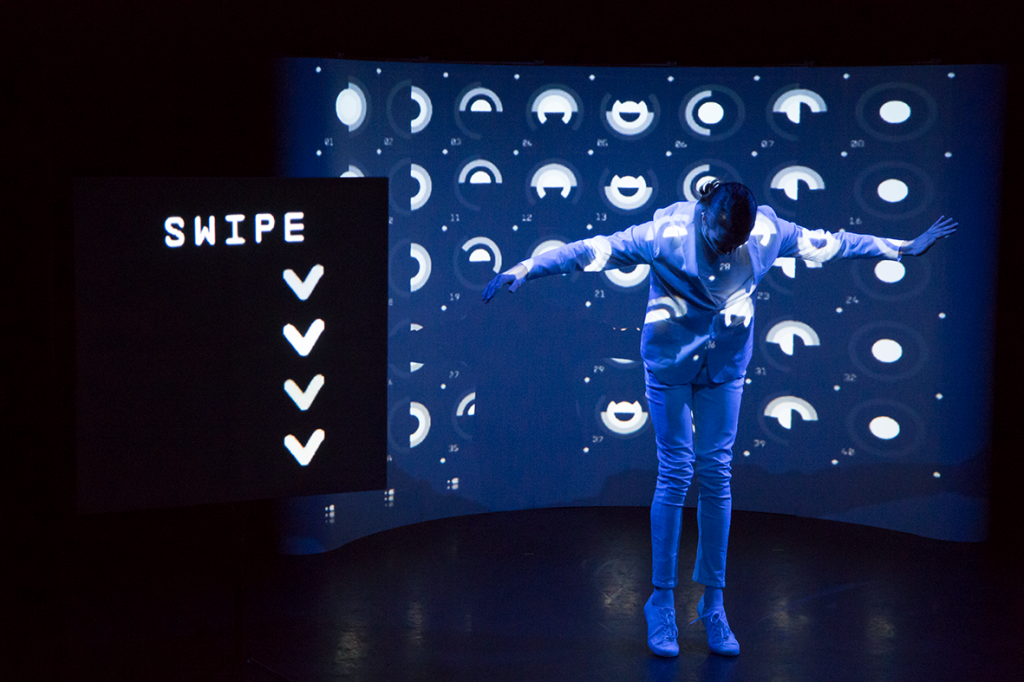 Upload Unplug was co-produced with Helix Arts, originally commissioned by Bedford Creative Arts 2017 and supported using public funding by Arts Council England.  Other supporting partners included ARC Stockton, Creative Darlington, Teesside University, Metal Peterborough, The Edge, Redbridge Drama Centre and Foyle Foundation with digital partners Visual Pilots and creative technologists Owen Hindley (Huldufugl) and Alexander Wallin.  I found the piece, which ran for around an hour, well produced and very striking. While I did not see the performance at Crown Street Library I had seen it earlier this year at Arc, and would recommend catching it if you see it on tour elsewhere.  As a fan of film and visual art I was very impressed by the distinct design, the choreography and the feeling that the creative and digital team had delighted in exploring the parallels and differences between David as a physical and digital entity.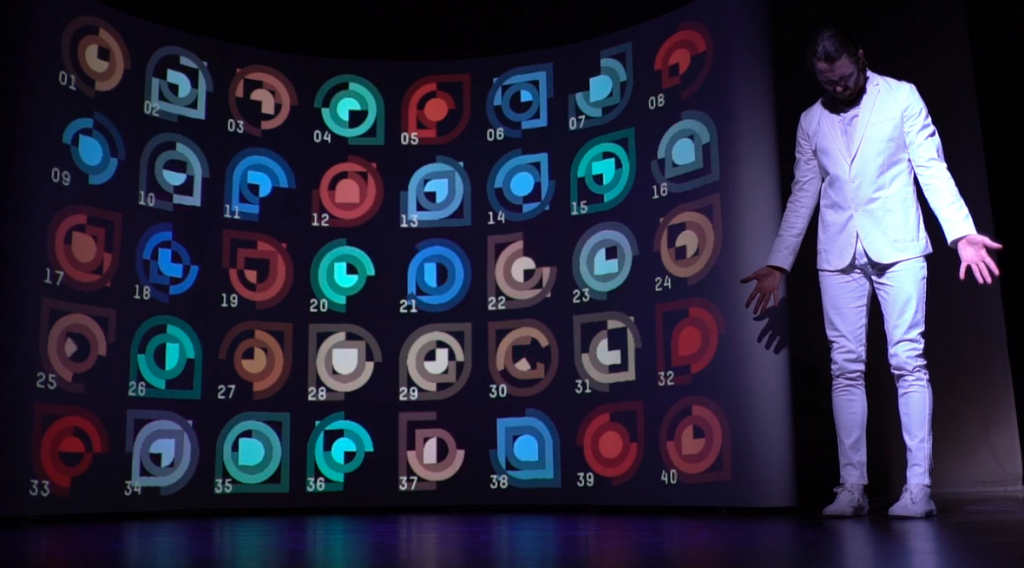 I enjoyed the experience of being an audience member who could help inform and shape the performance, I found the alliance of dance and technology beautifully handled.  Upload Unplug made me think and encouraged me to feel actively engaged with a performance rather than a passive recipient of a pre-configured touring structure, wherein one should applaud the performer(s) at the end if you think its merited.  The exploration of autonomy, the exchange of data for experience and  differences between technology and humanity were thoughtfully explored,  the piece felt very topical given concerns around data people can be encouraged to supply day to day and concerns around whether data is put to good use.
I would like to thank Helix and Pell Ensemble for all their work in bringing the Upload Unplug programme to Darlington and all the people in Darlington who got involved in workshops and/or saw the performance.