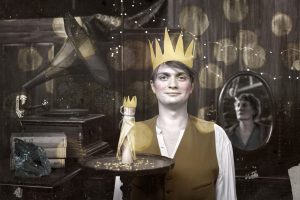 Image: Andy Ellis
Pioneering organisation Theatre Hullabaloo is bringing The Young King to Darlington on Wednesday 14 and Thursday 15 November 2018 with Creative Darlington support, helping to ensure that children and young people in Darlington get to see the best theatre made for young audiences.  It's not too long until The Young Prince arrives here and there's lots more to see and do with Theatre Hullabaloo in the meantime.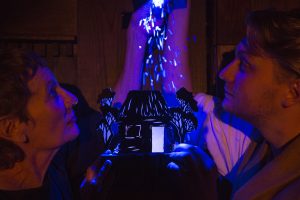 Image: Andy Rasheed
The Young King (age 8+)
By Oscar Wilde, adapted for the stage by Nicki Bloom
Presented by Slingsby
The Hullabaloo
Wednesday 14 & Thursday 15 November 2018
10.15am show time (30 mins pre-show from 9.45am)
1.45pm show time (30 min pre-show from 1.15pm)
Journey in wonder, to a land of challenging choices and rich rewards.
What kind of King would you be? A naïve boy raised by goatherds is discovered to be heir to the kingdom. Treasures and privileges are laid at his feet, but at what cost to others? The achingly beautiful and tender language of Oscar Wilde joins the intimate and magical world of internationally acclaimed Adelaide theatre company, Slingsby. Journey in wonder, to a land of challenging choices and rich rewards.
You are cordially invited to participate in the coronation celebrations for The Young King. Please arrive up to 30 minutes prior to the advertised performance start time for the pre-show coronation celebrations.
Tickets: £7 / family ticket £24
To book: Call the Box Office on 01325 405 405 or visit theatrehullabaloo.org.uk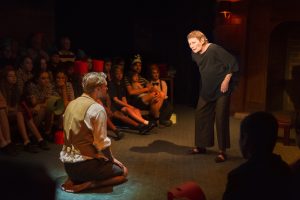 Images: Andy Rasheed