I attended an afternoon discussion event and the evening Noisy Daughters concert on Saturday 3 March 2018 and found both engaging, enjoyable and interesting. It's great to see activity like this, programmed by tracksdarlington.co.uk/ happening here.
The discussion was free flowing  and  offered a range of insights, analysis and perspectives from an expert panel brought together by Tracks, with lots of contributions from the audience.  It addressed some challenging questions with intelligence, generosity and positivity.  Having watched TV discussion around a variety of topics in the surrounding days (not having got out much due to snow), it was nice to hear a discussion focussed on exploring where women are in music now and what might be done to address concerns.  People discussed openly and energetically and shared what came to mind without necessarily having to subscribe to either a party or corporate line, it was focused on the music and the surrounding infrastructure.  It was interesting to hear what behaviours or concerns may impact on levels of engagement, and discussion covered many areas from role models, to access to music, programming, recording, gigging and interviews.
Doors opened for the ticketed evening concert at 7.30pm.  I found the evening event enjoyable, interesting and great value (I'd bought a ticket in advance on Friday at the Pennyweight) with four great distinctive acts performing and live music working well in The Hullabaloo setting.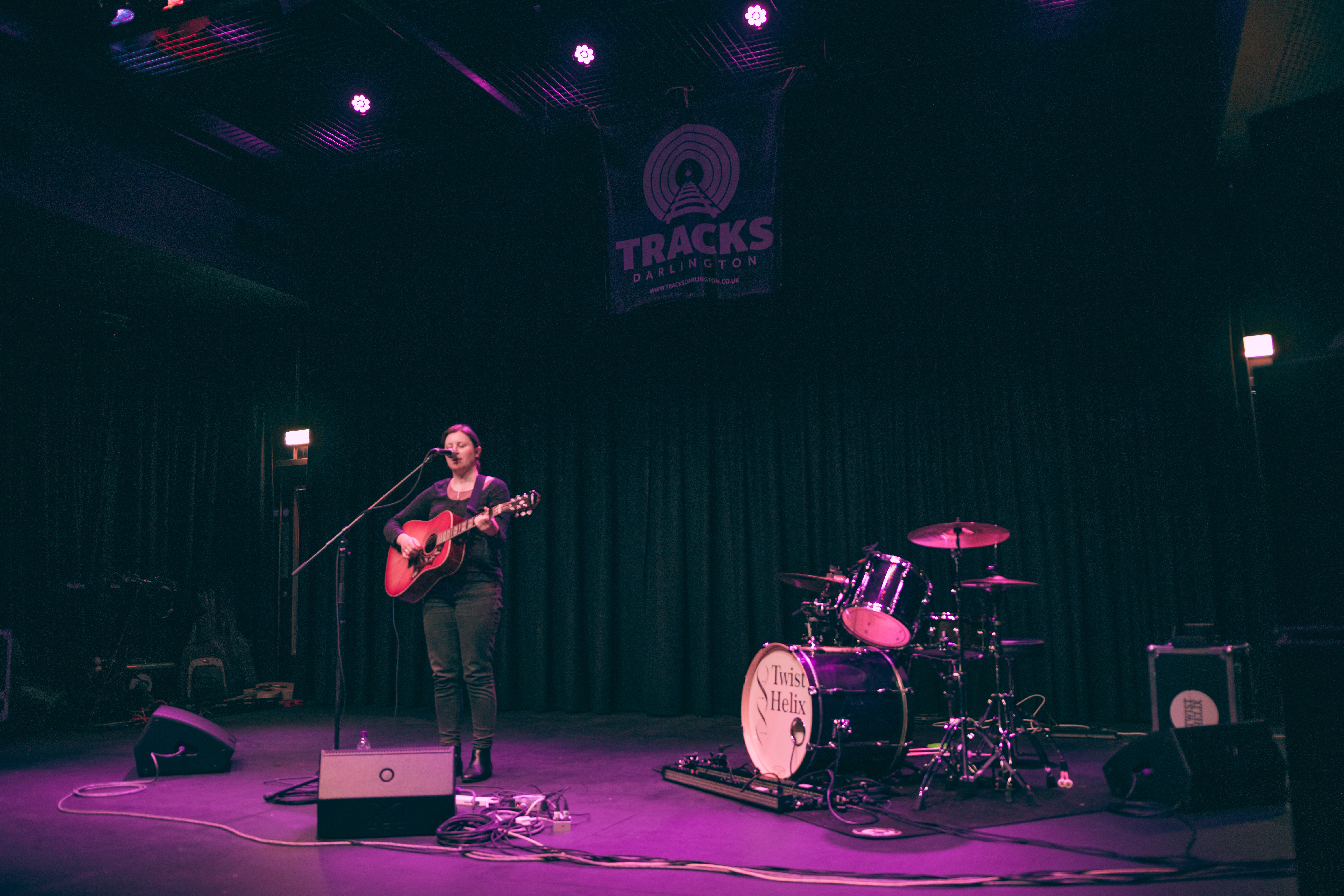 First up I found the song writing of  Zarahruth  distinctive, powerful with fantastic vocals and musicianship. Her short set was largely her own songs and made me think I've not heard songs of this type or ideas and feelings expressed in this fashion before.  I felt hooked from the first song, with the openness, poetry and clarity of language and expression, plus the vocals sounded brilliant to me.  I have to confess to enjoying the work of particular singer songwriters who sometimes use language to explore both challenging and happy areas of human experience and our culture, and this performance helped me marvel at what a voice, musicianship and a person can bring to the stage.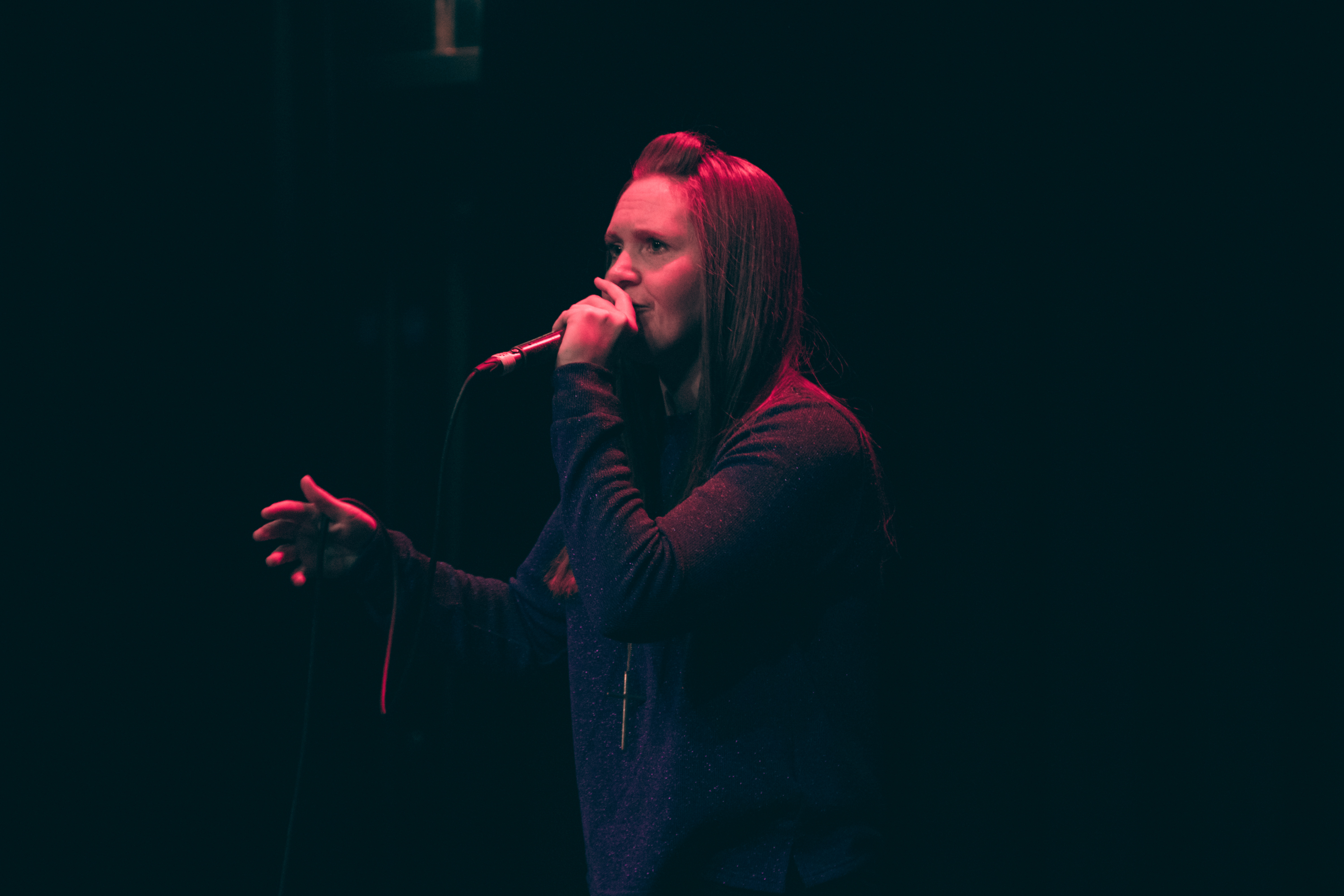 Next up was 'much hyped hip-hop act' Leddie MC, whose performance really struck me again, in terms of the distinct tones and flavours of delivery across her set, the clarity, conviction, energy and artistry of her delivery, and the real sense of 'I want to share this with you and I believe it needs saying'.  Sadly (this may reflect my age) my knowledge of current local hip-hop isn't particularly broad, however the lyrical concerns within particular pieces and her performance struck me straight away as fresh and original and not copying anything I'd seen or heard elsewhere and something which made me think.  I particularly liked one piece which seemed to explore the motivations around, and effects of, those 'what are you up?' to type questions on performers.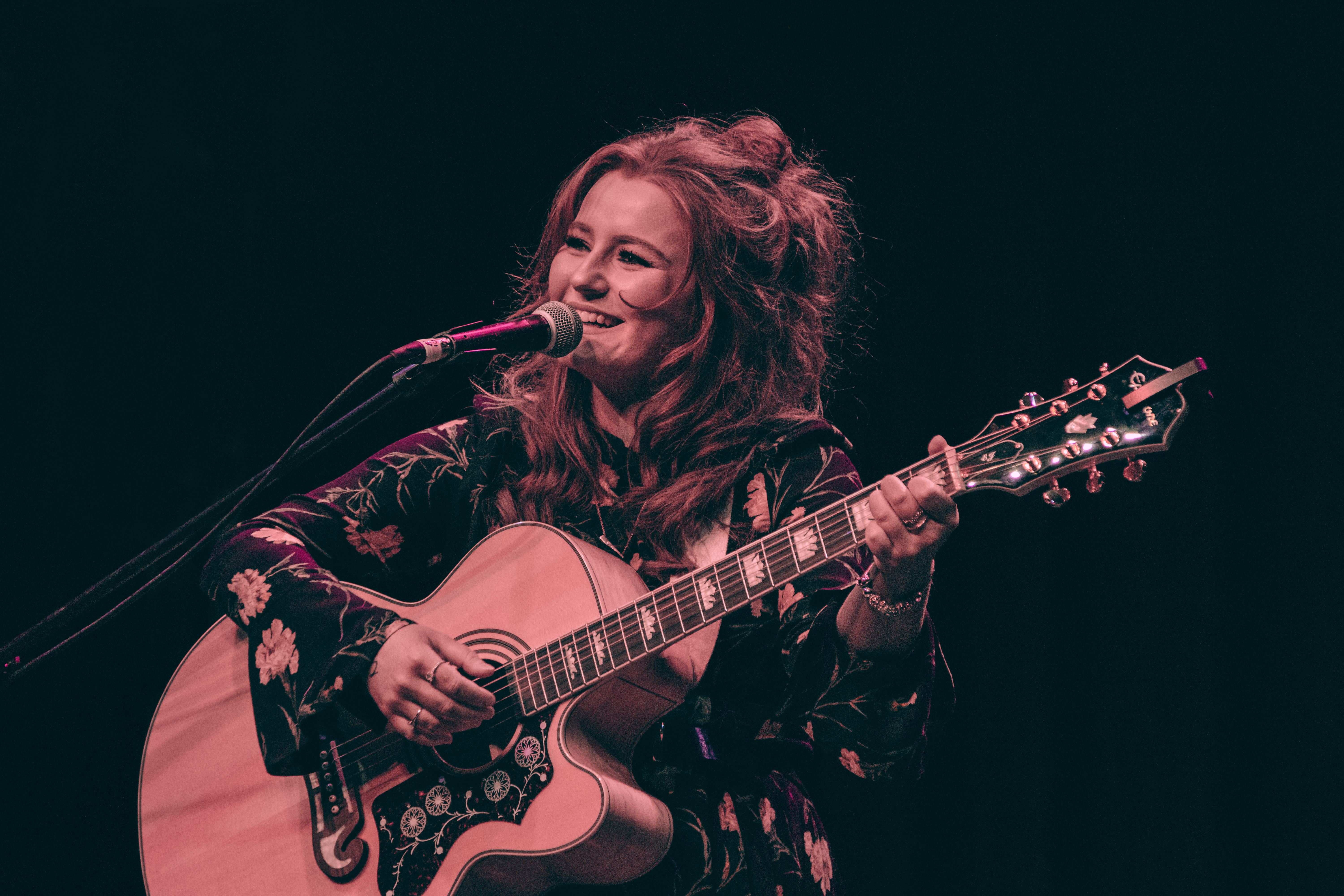 Third on the bill was Eve Conway, whose set combined songs performed on guitar with songs performed with vocals and effects pedals.  Their power, impact and drama brought a real sense of energy and Eve's music appeared to make a real impact on those attending. Her performance made me further appreciate the fantastic clarity and insight which song writing, words, music and live performance can bring to events and situations which do not always feel  clear, and again the impact which words and music can bring in helping us to navigate situations which don't always seem simple or black and white.   Eve's music and performance was full of colour, I found it uplifting.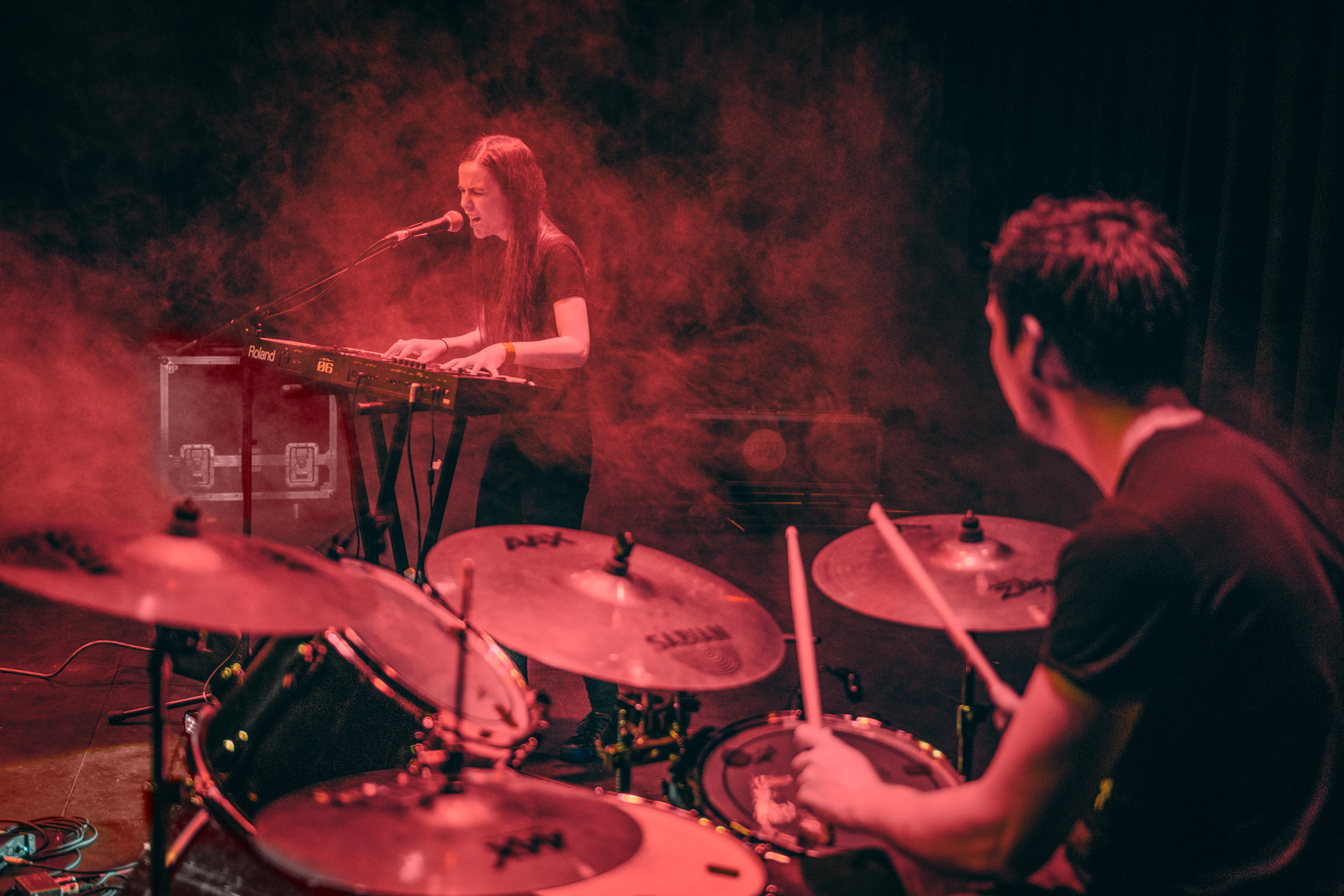 The evening closed with electro-pop pioneers Twist-Helix, two musicians, combining vocals, keyboards and drums, with  a real sense of energy and fun.  Their music felt very current and distinct, and they brought people to their feet.  It was great to see the energy within the two piece band performance and I enjoyed the interplay of vocals, keyboard and drums. One song, which appeared to be informed by pressures on the availability of space in which to develop and share live music put me in mind of the positive power and impact music can have in encouraging change.   People were up on their feet dancing throughout the final act of the evening and Noisy Daughters gig overall, had l in my view, real energy, drive and buy in.
Noisy Daughters as a whole made me think that while some situations may not be reconciled or redeemed by a single song, music can help bring people together, to keep people engaged, motivated and challenging the concerns they have.  I'm looking forward to seeing and hearing what Tracks bring here next.
Photographer Credit : www.rob.irish