Festival of Thrift, Creative Fuse and Navigator North are presenting an exciting opportunity for artists and creative, cultural or digital businesses working in the Tees Valley Region to take part in a short programme between October and December 2018.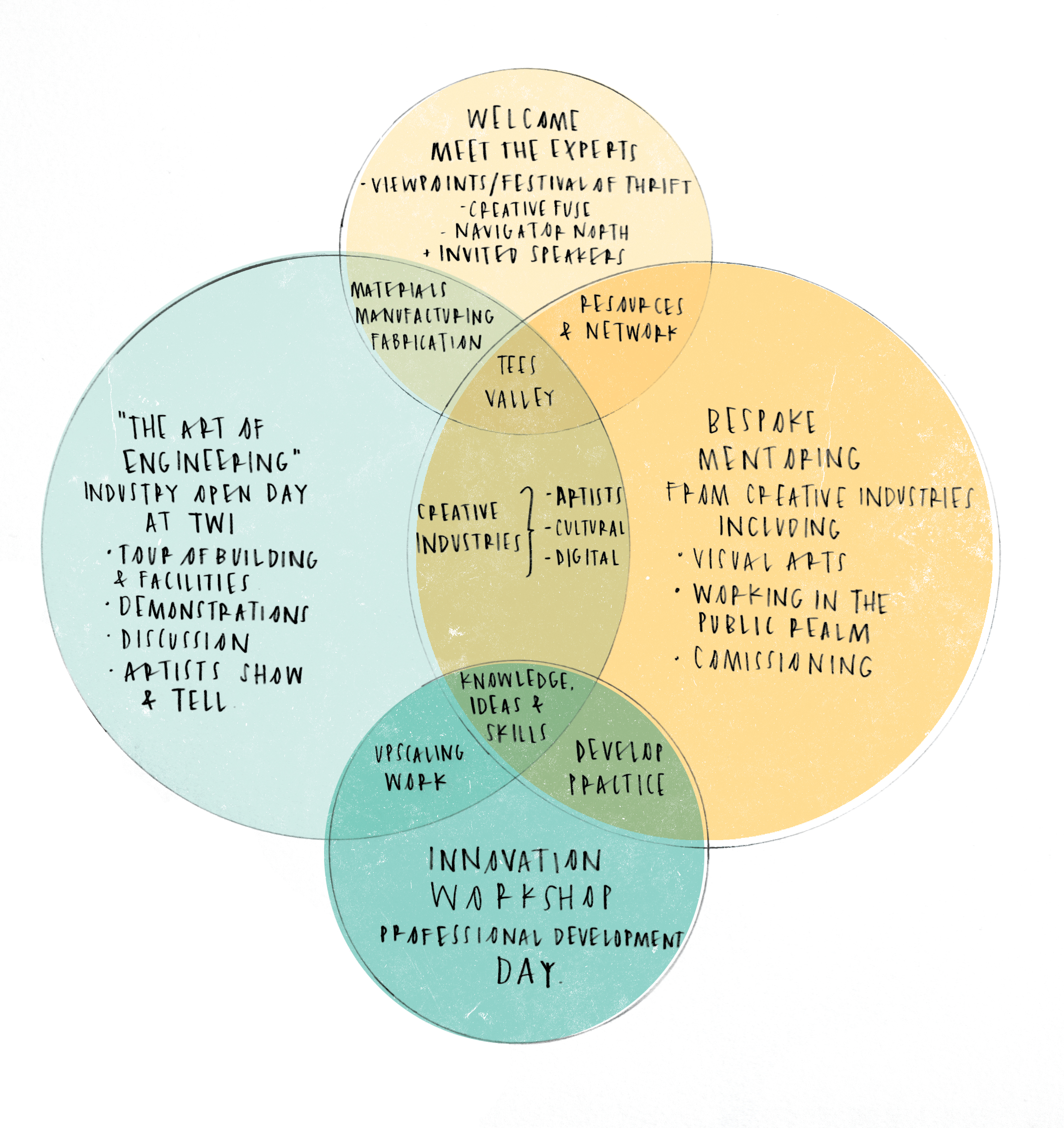 The first of these opportunities will welcome you to join us to find out more about the programme, tell us what support you need and how to secure a place for further support, workshops and bespoke mentoring.
What: C O L L I D E R S C O P E  Welcome session
When: Wednesday 31st October, 2-4pm
Where: Navigator North, Dundas House, Middlesbrough, TS1 1HY
In 2018, supported by Tees Valley Combined Authority, Festival of Thrift initiated a programme of commissions – Viewpoints – aimed at encouraging artists to engage with ideas of sustainability and to create work which would provide a viewpoint on a related issue and / or be located at a viewpoint in the Tees Valley.
For 2019, as part of the run up to a Tees Valley bid for City of Culture 2025 the Festival wishes to develop the project to embed artists within regional low carbon industries, sharing knowledge, ideas and skills.
VIEWPOINTS will be a national call out, but prior to the commissions there is an exciting opportunity for creative, cultural or digital businesses and sole traders working in the Tees Valley Region to develop pitching skills, upscale work, work bigger, test out new materials and push their practice in new directions.
Festival of Thrift have teamed up with CREATIVE FUSE and NAVIGATOR NORTH to deliver a short programme October – December 2018 for select participants to gain new knowledge and develop a fit for purpose approach to bidding for and presenting innovative ideas.