A popular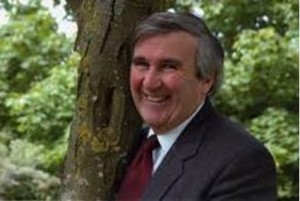 North Yorkshire author will be returning to Darlington Library to talk about his latest books.
Professor Gervase Phinn is probably best known for his best-selling autobiographical novels 'The Other Side of the Dale', 'Over the Hill and Dale' and 'Head Over Heels in the Dales'.
He will be returning to Darlington's Crown Street Library on Monday 19 December to talk about the latest in his Little Village School series 'Secrets at the Village School'.
He has also recently released his second book in 'The best days of our lives' series entitled 'Grandparents'.
As a former teacher, education advisor and school inspector, Gervase has a particular interest in children's reading and is also President of The School Library Association as well as Visiting Professor of Education at the University of Teesside. He is also an award-winning speaker having been presented with the Association of Speakers' Club's 'Speaker of the Year Award' in 2004.
His many books include academic texts as well as stories for children, and he has also made many television and radio appearances as he now works full-time as a lecturer, broadcaster and writer.
Tickets for 'An Evening with Gervase Phinn' cost £6, which includes wine and nibbles, and the event starts at 7pm.
For more information or to book your place call into Darlington Library or call 01325 462034.